For the 37th year the 2023 New Horizons High School Student Art Exhibition is now on display at the Shemer Art Center, through February 16, 2023!  All Valley high schools throughout Maricopa County were once again invited to submit their two best works of art and this year's exhibition showcases 41 high schools and 77 works.  A total of 76 awards were presented to 44 students at an awards ceremony held January 21.  These awards were made possible thanks to our generous community donors, including the Shemer Family and the Shemer Art Center!  THANK YOU to all the students, teachers and donors who made this year's exhibition possible and such a success!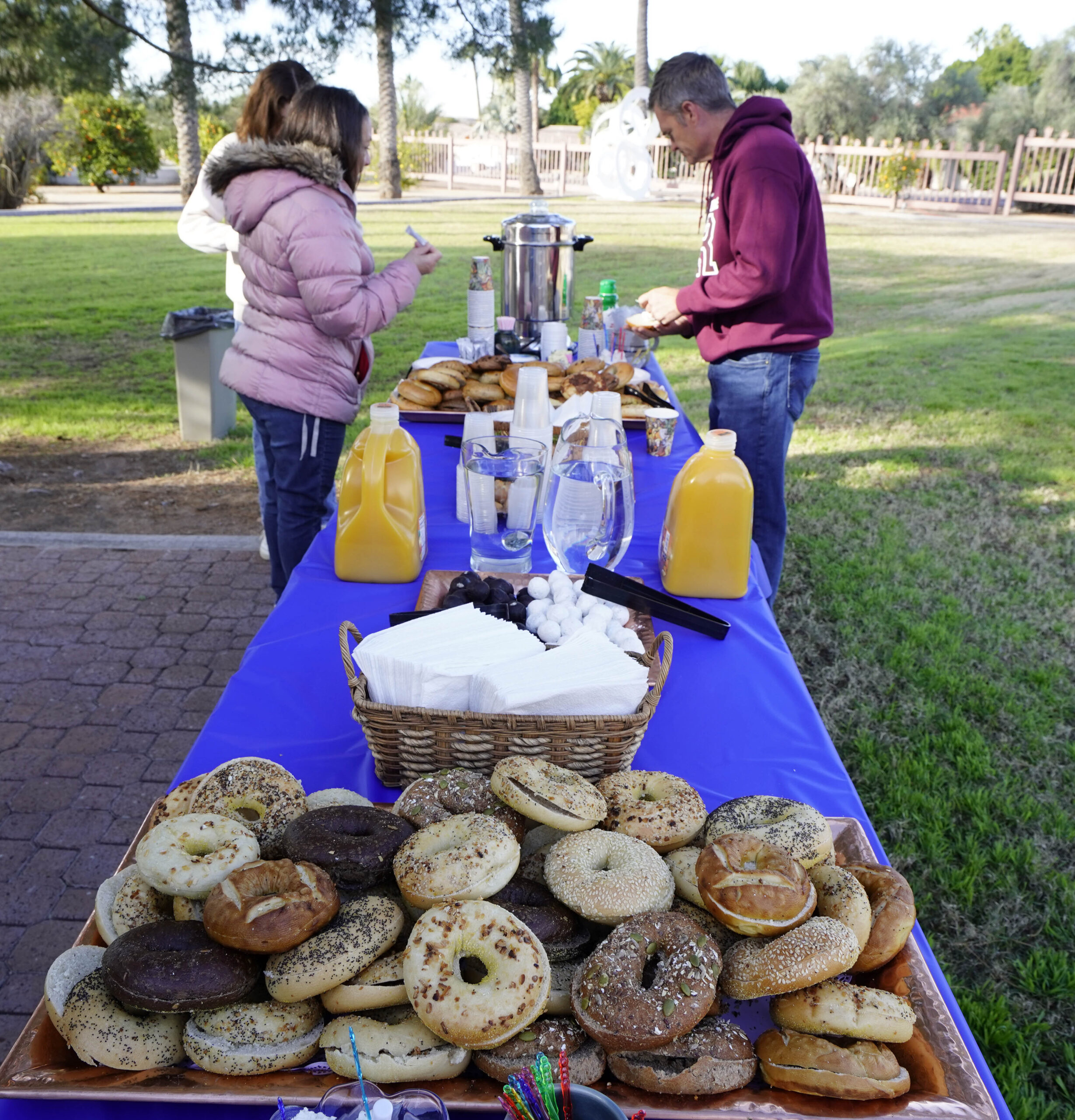 Refreshments for teachers, students and their families at the award ceremony.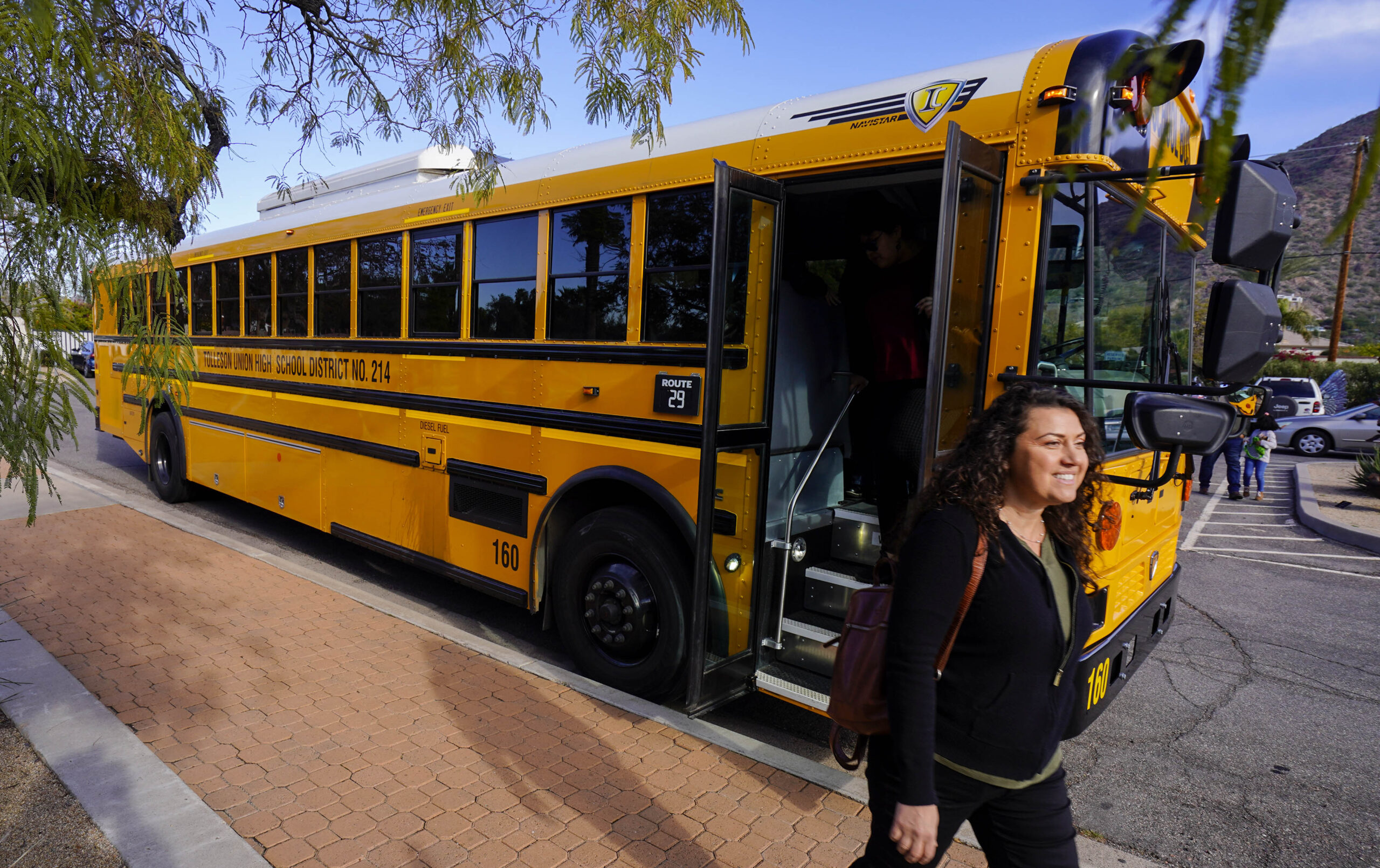 Instructor arriving with students to awards ceremony in their school bus from Tolleson.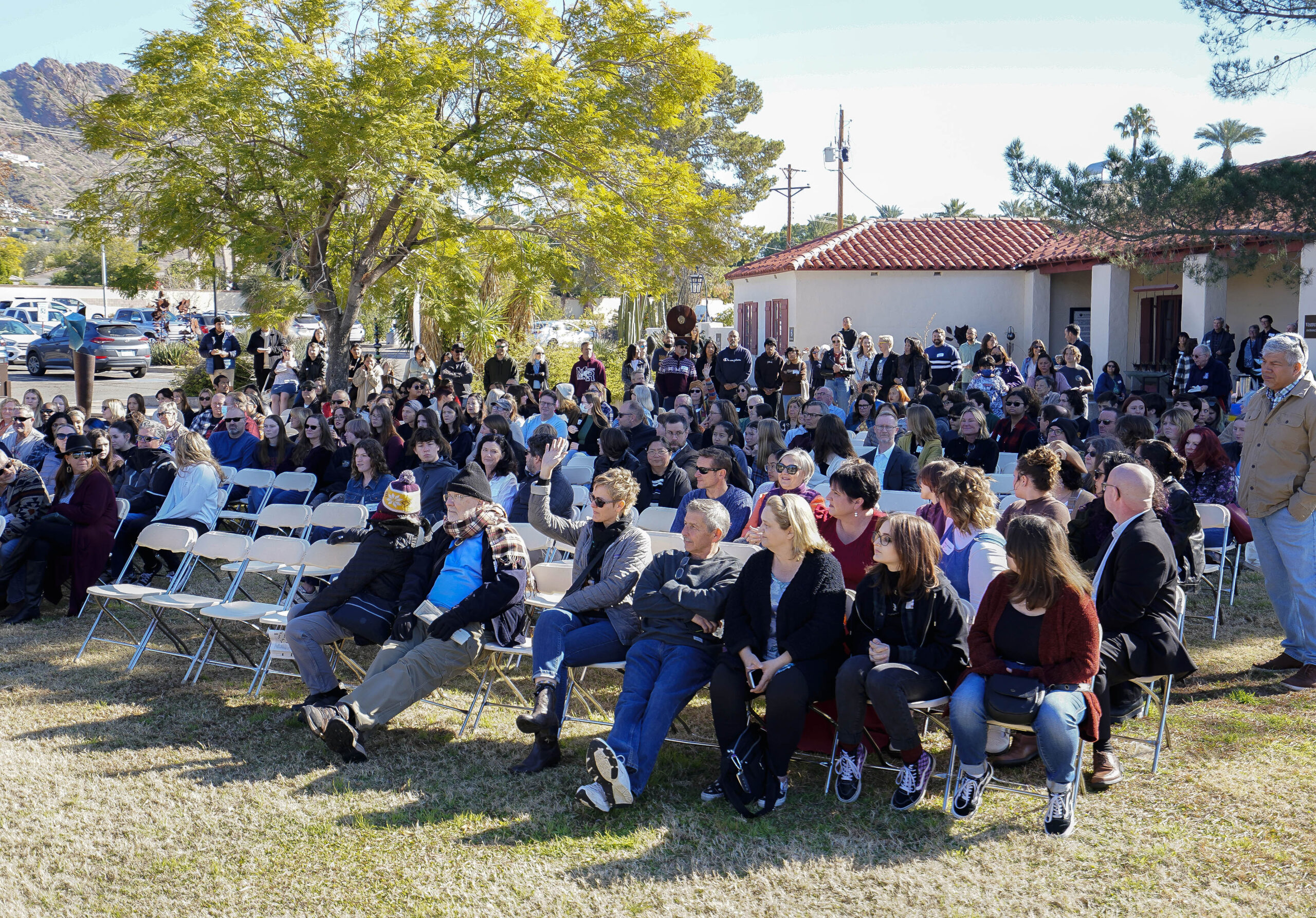 Crowd gathered for award ceremony on the front lawn.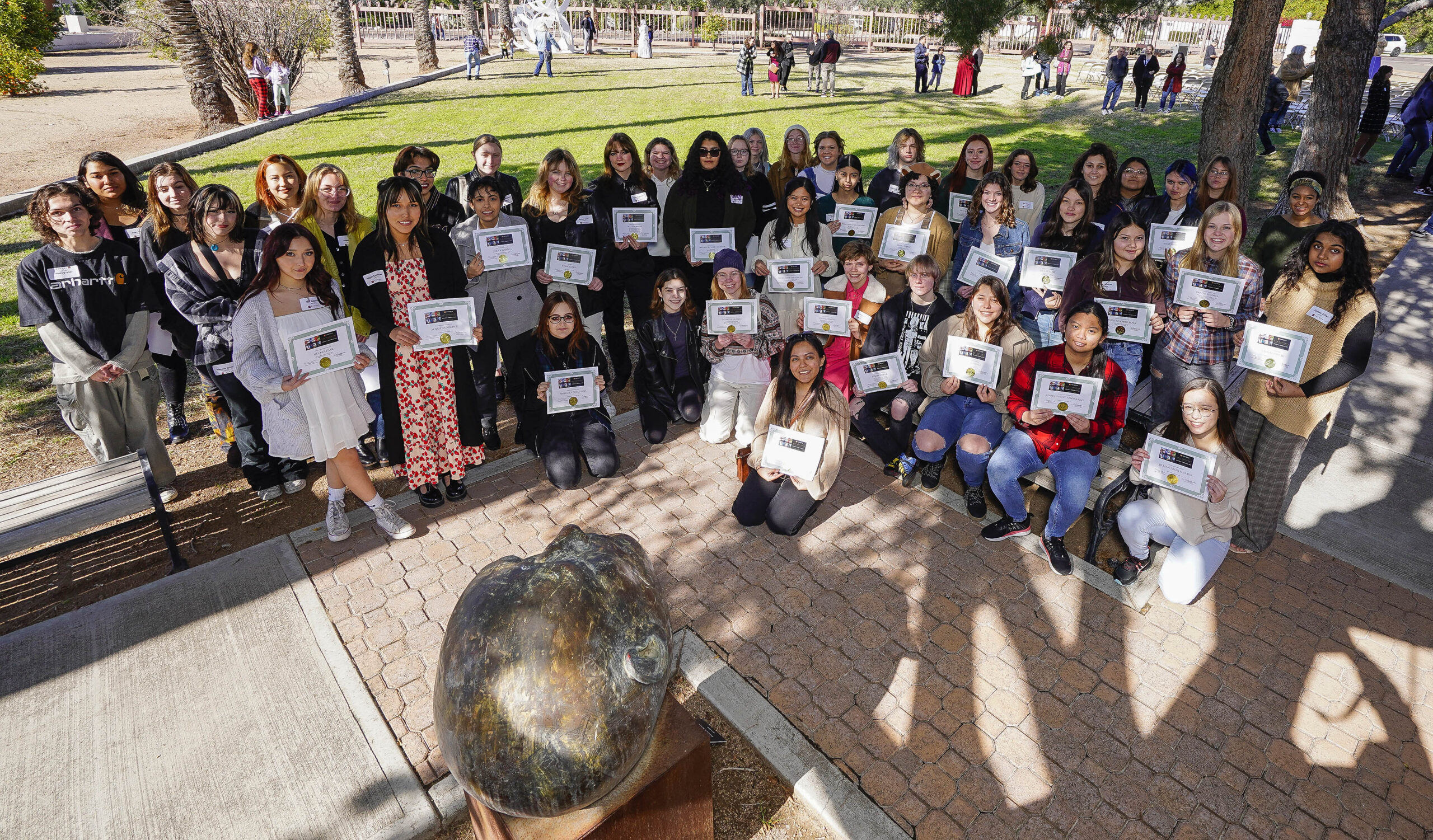 Group photo of all participating artists.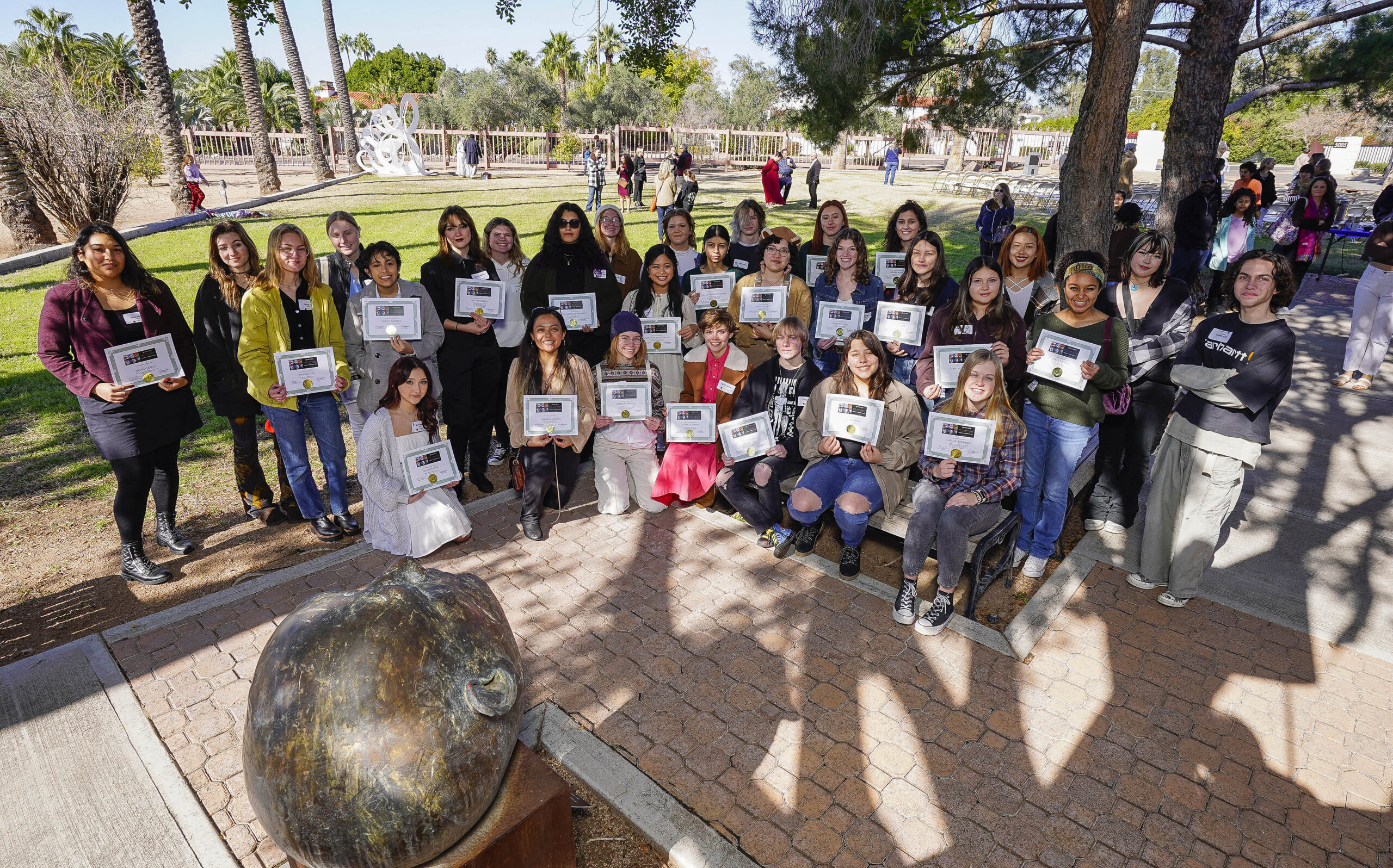 2023 award winners.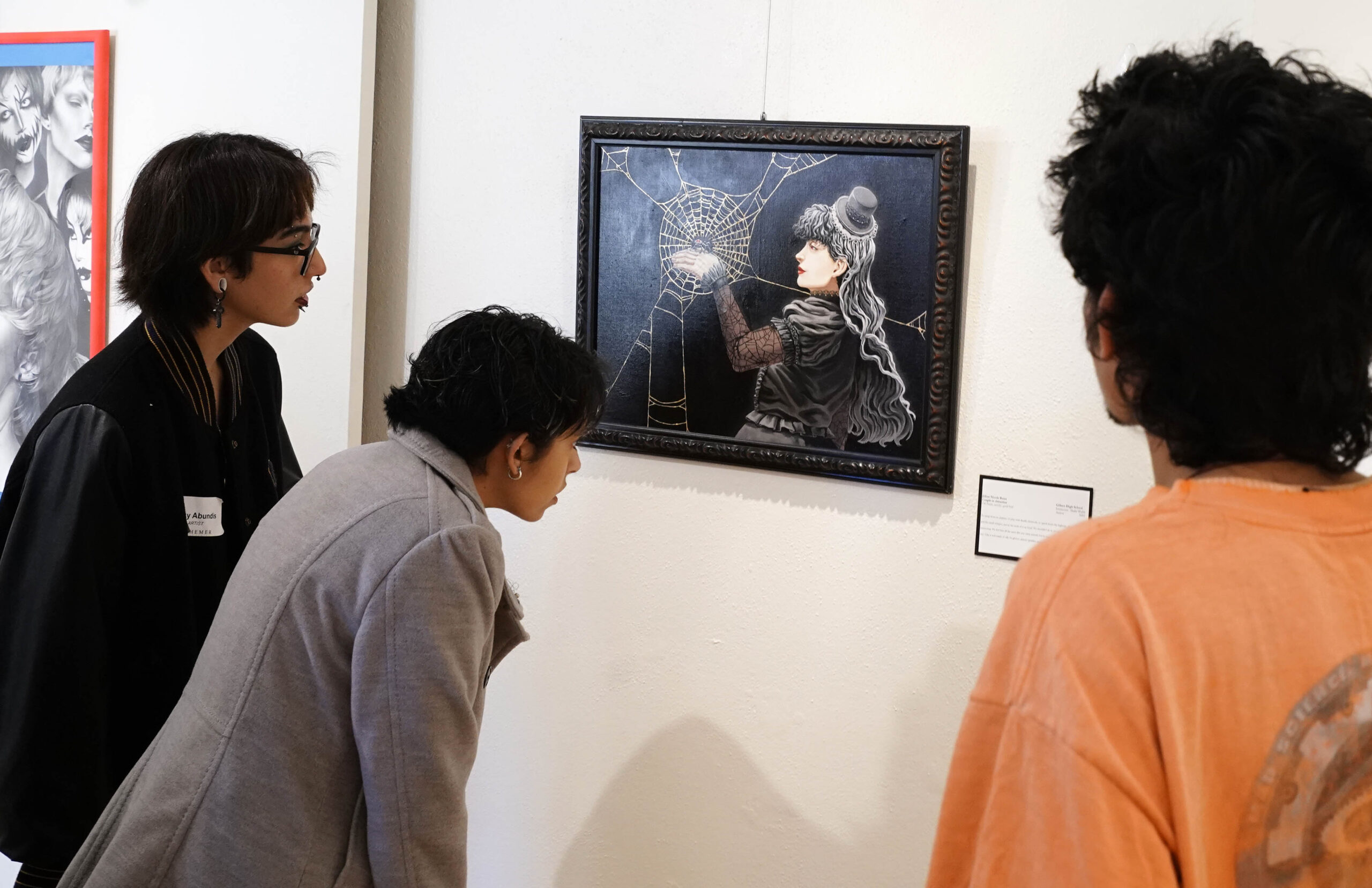 Students enjoy viewing the artwork in the galleries with their peers.
Photos by Darryl Webb, ifotouwebb.com