The 2023 Furry Friends Fine Arts Festival was held in nearly perfect weather conditions on Saturday, February 25, much to the delight of the Furry Friends who arrived with their families.  Some of the furry friends even participated in the new contests, which included "Best Dressed," "Best Owner Look-a-LIke," and "Best Kisser."  Thanks to all of our Artists, Vendors & Volunteers!  Thank you for spending the day with us and making our 2023 event a wonderful success!  We appreciate all who participated, volunteered and attended.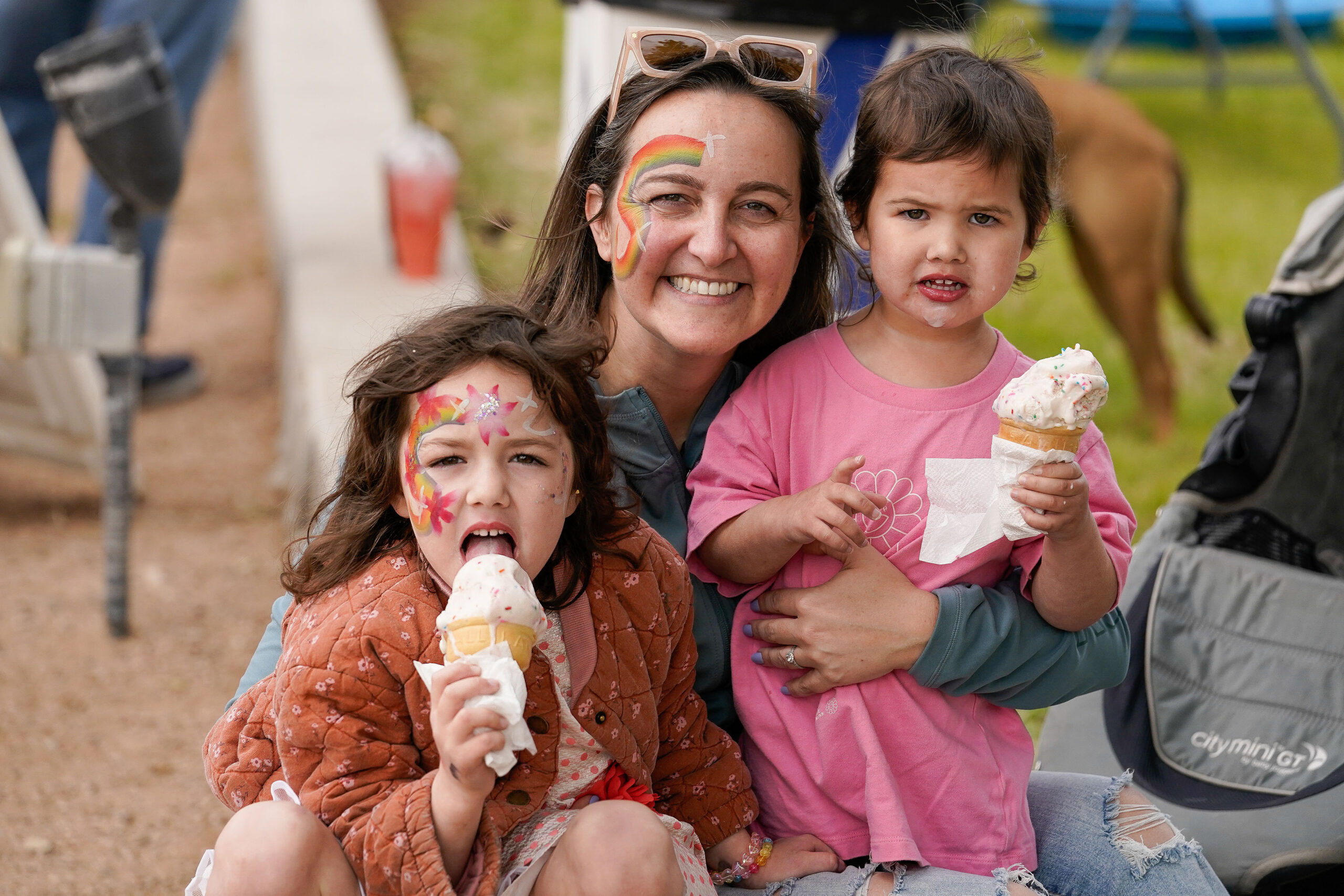 The Furry Friends Fine Arts Festival was fun for many families like this one, enjoying ice cream from Udder Delights, face painting by Cruella Deville, and so much more!
Dogs showed off their skills in trick performances.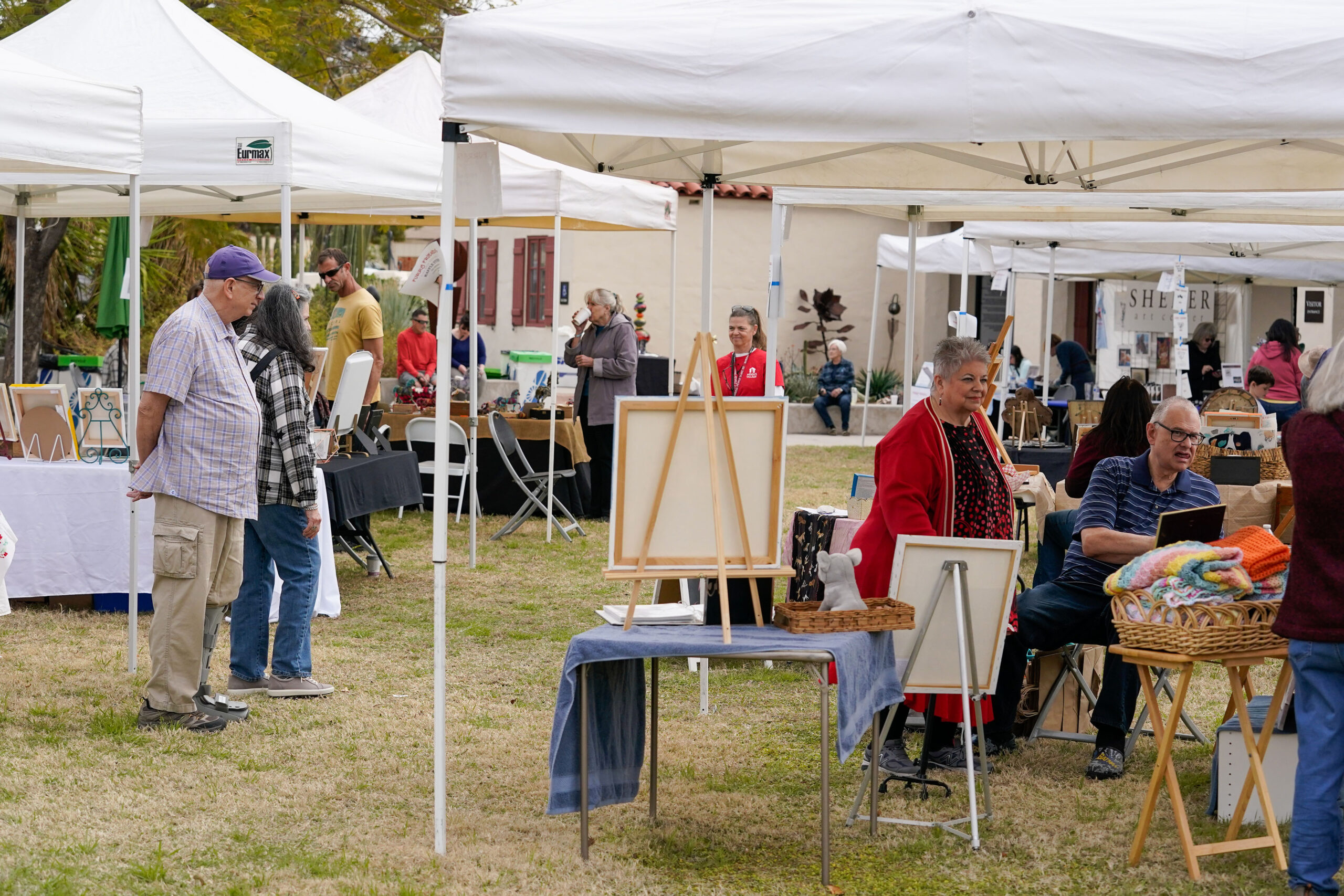 Guests enjoyed browsing the animal-themed artwork for sale.
Dog's athleticism was on full display in an agility course set up for attendees.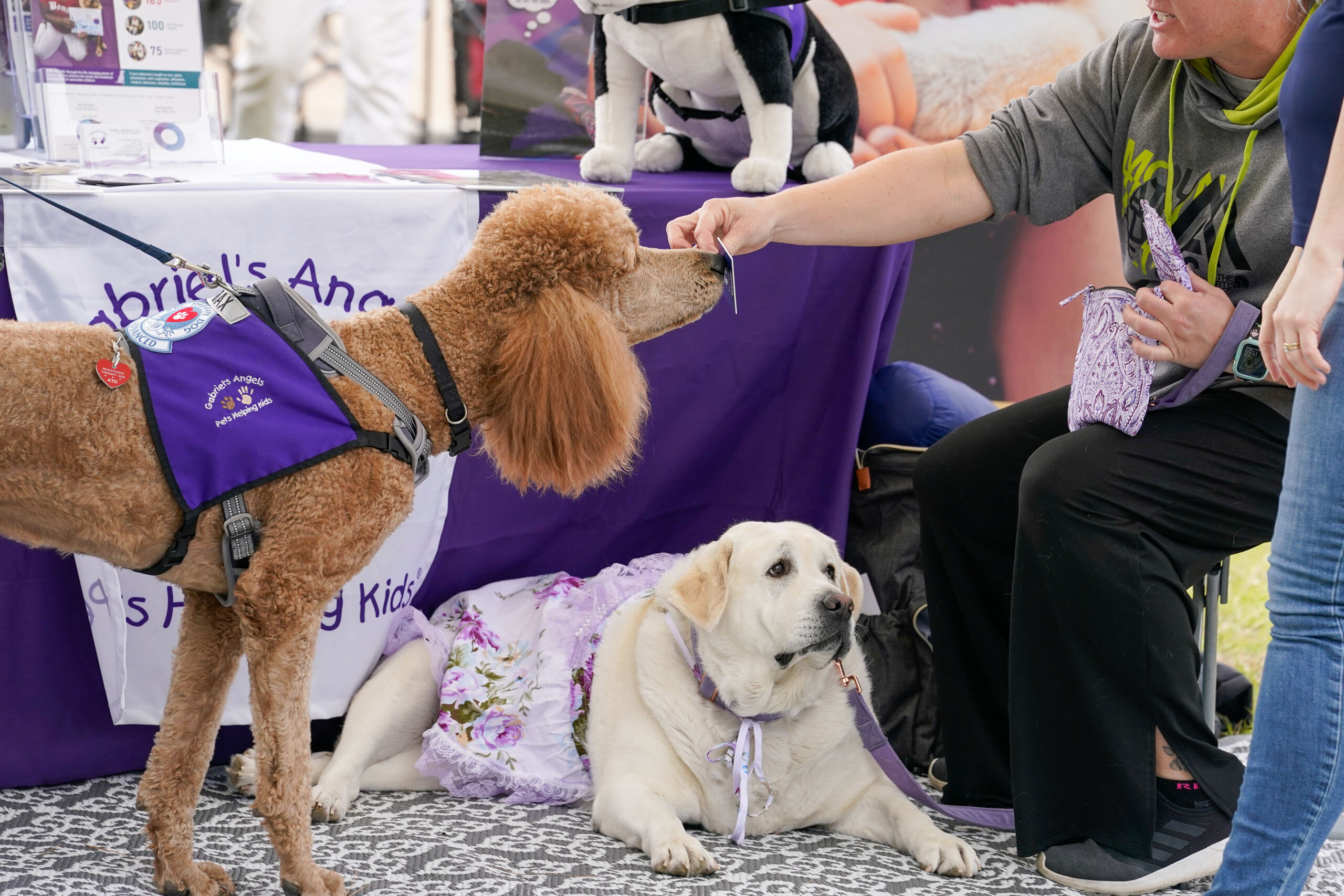 Guests learned all about pet therapy at the Gabriel's Angels booth.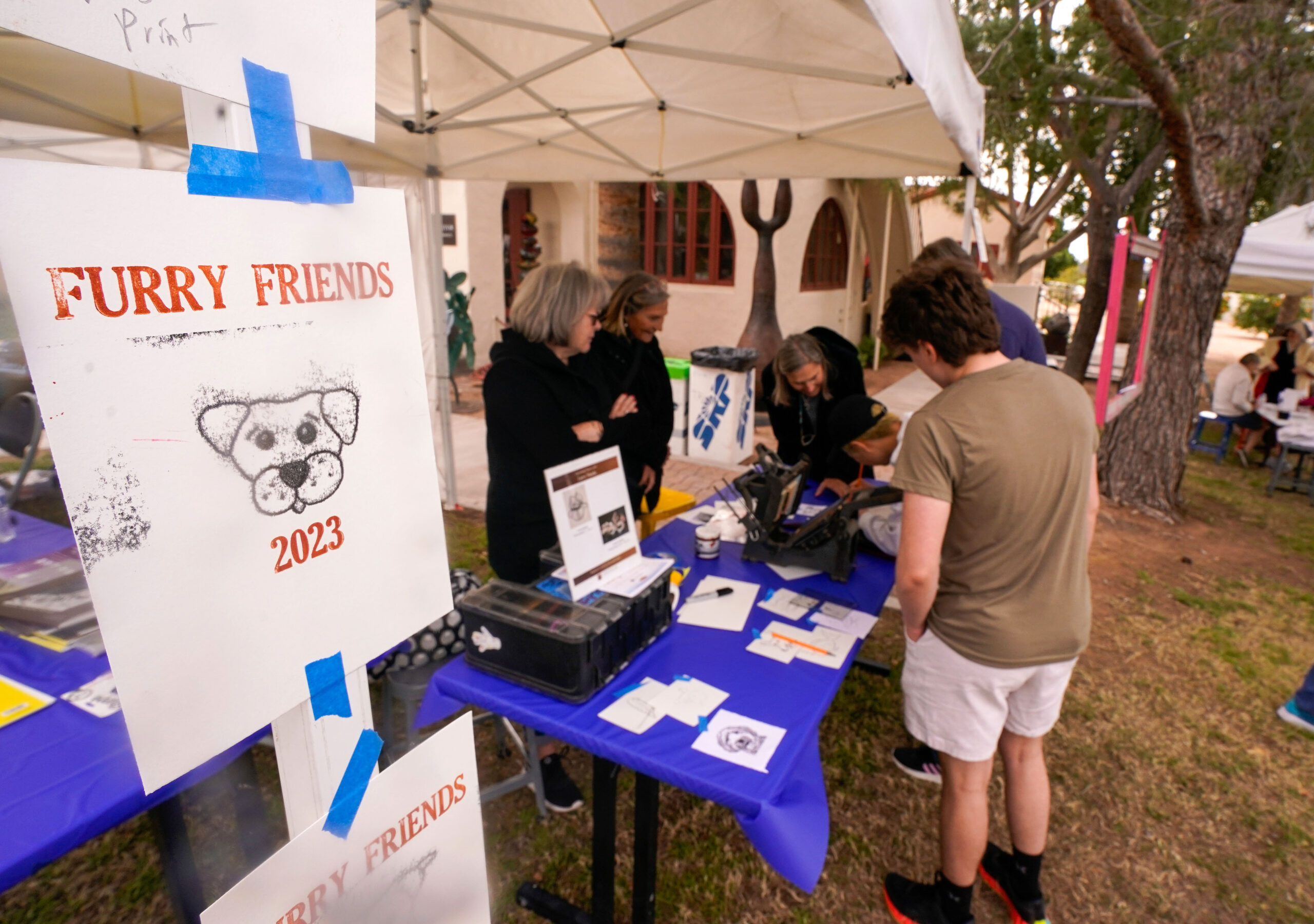 Printmaking instructor, Larry Nisula, and students led guests in creating pet mono prints and paw prints.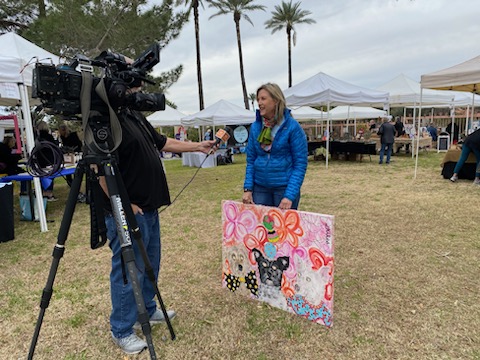 Furry Friends featured artist Jules Gissler was interviewed at 9 a.m. by Channel 3.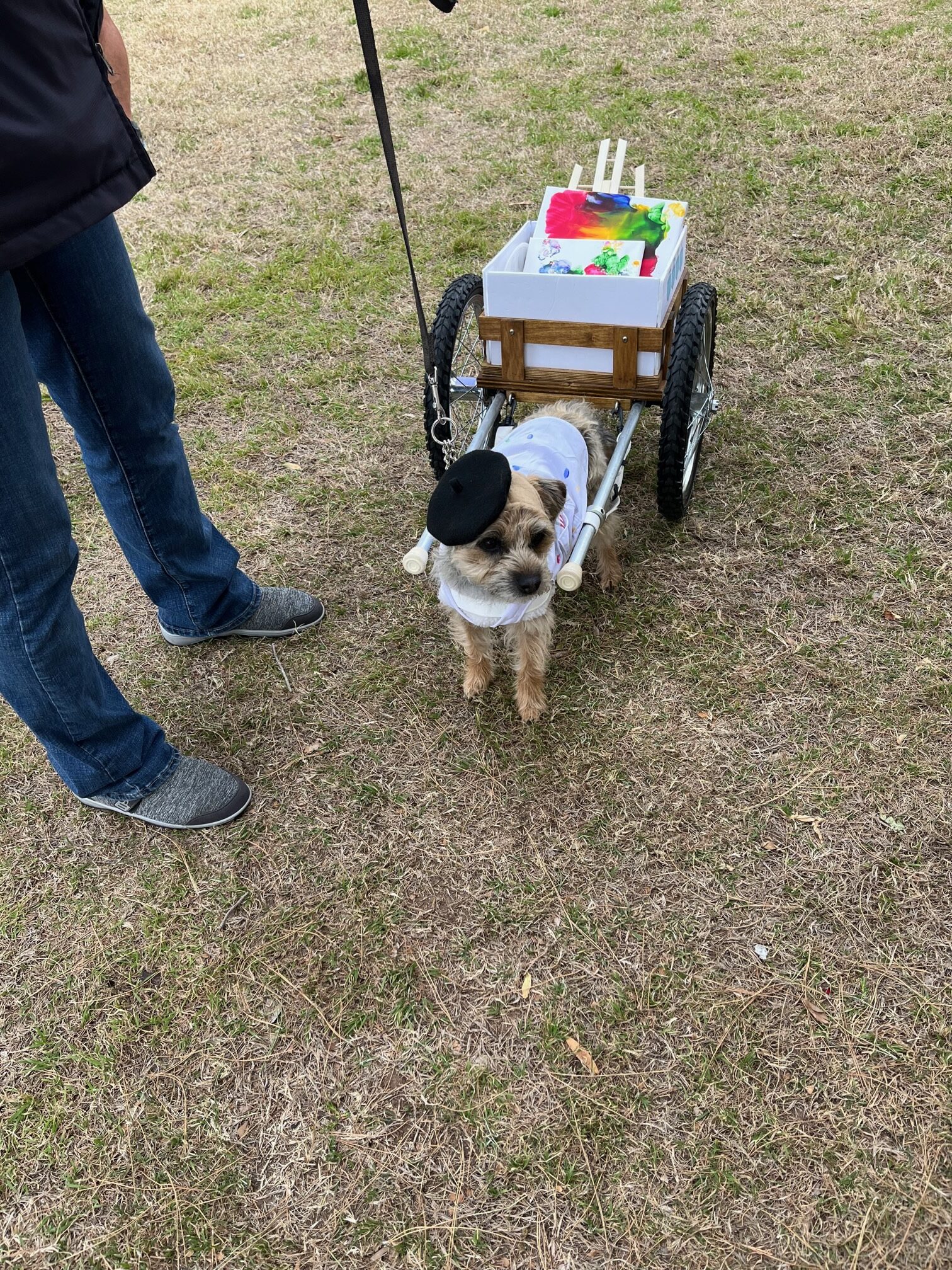 Piper, the dog artist, stole the show in the "Best Dressed" dog contest.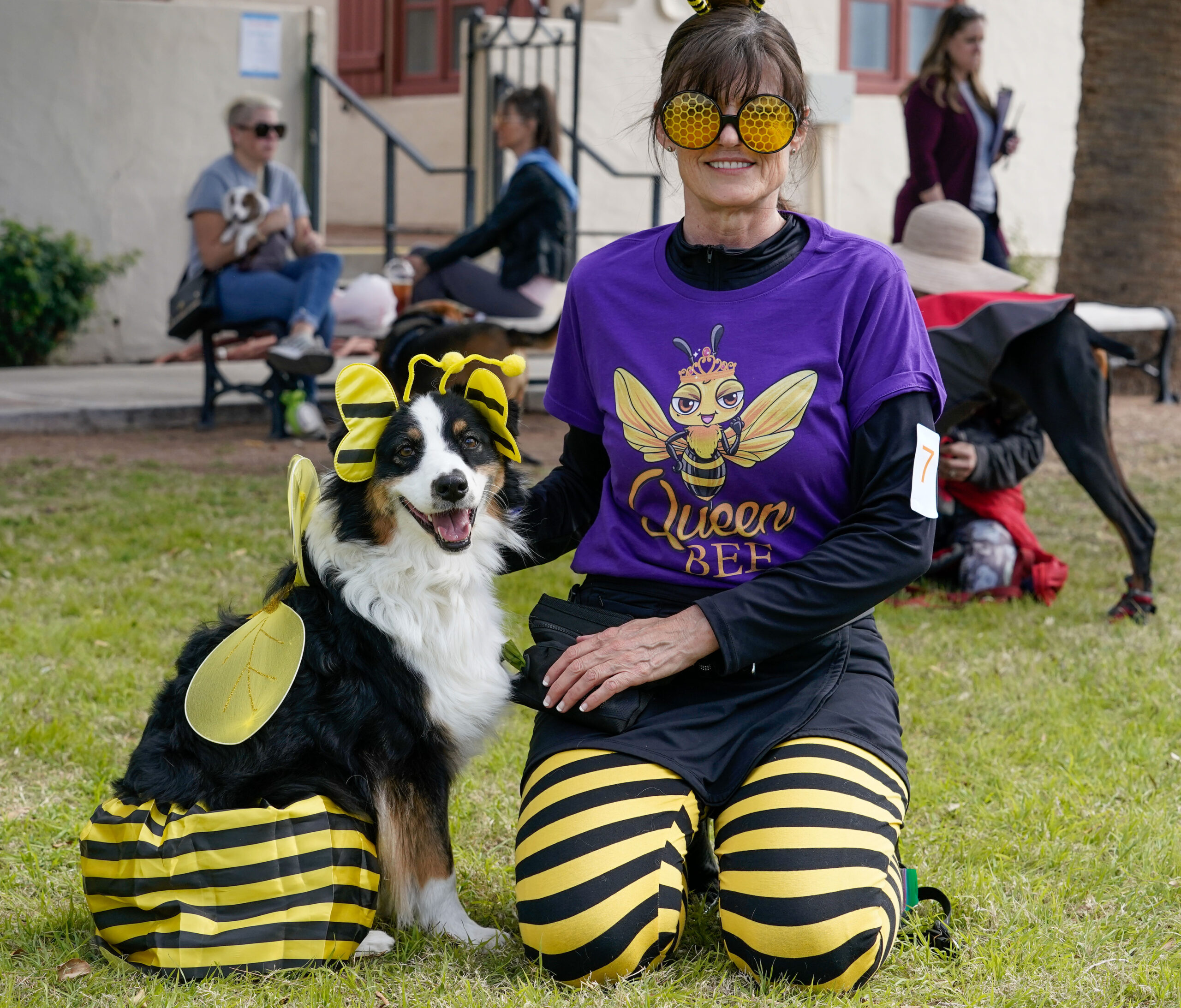 Tracy & Viva also enjoyed participating in the new dog contests this year, especially "Best Dressed!"
The Pet Butler helped keep the event clean and fun for all event guests.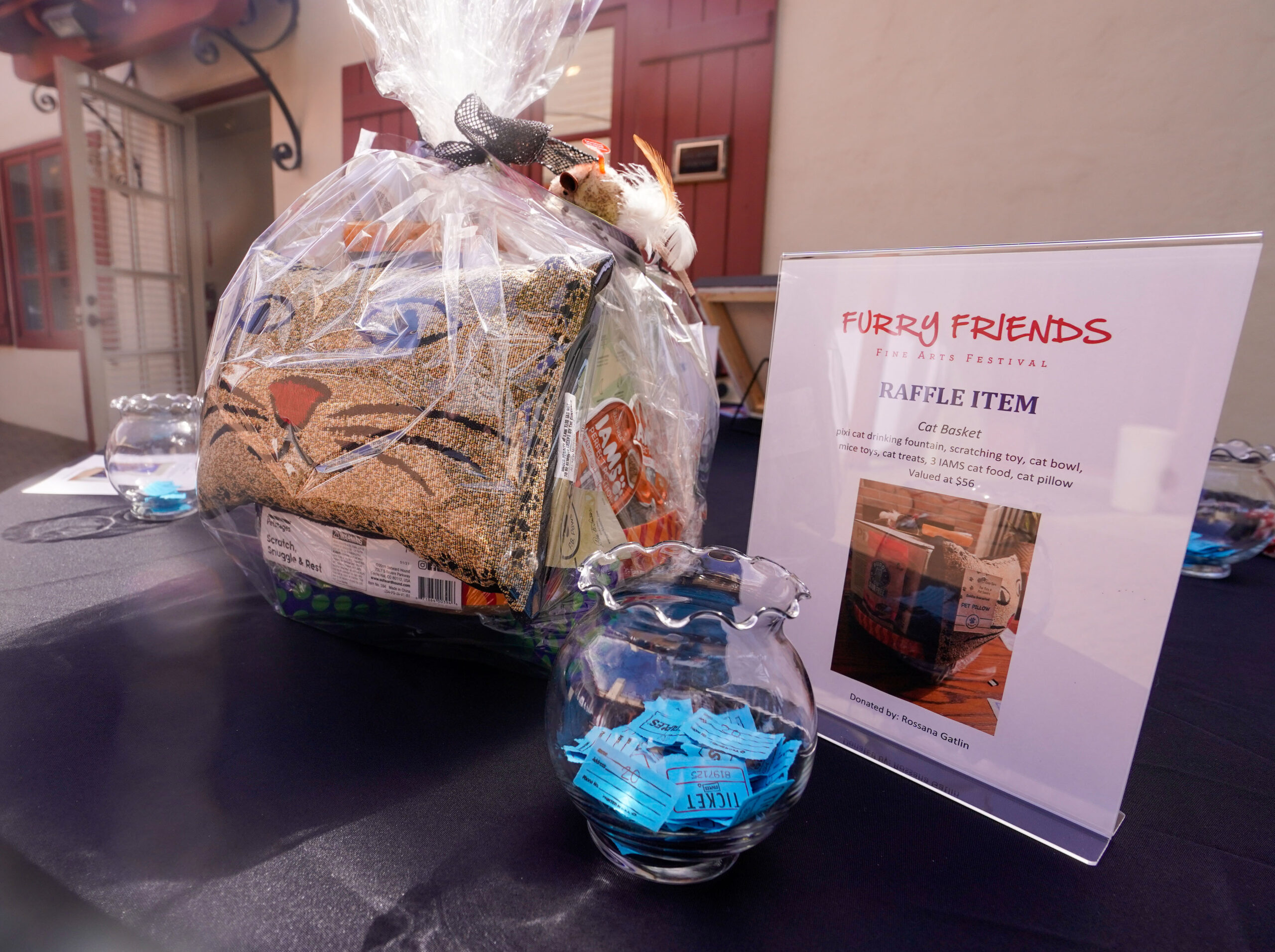 Guests were excited to try their luck and win pet-themed items, like this cat gift basket at the Furry Friends raffle.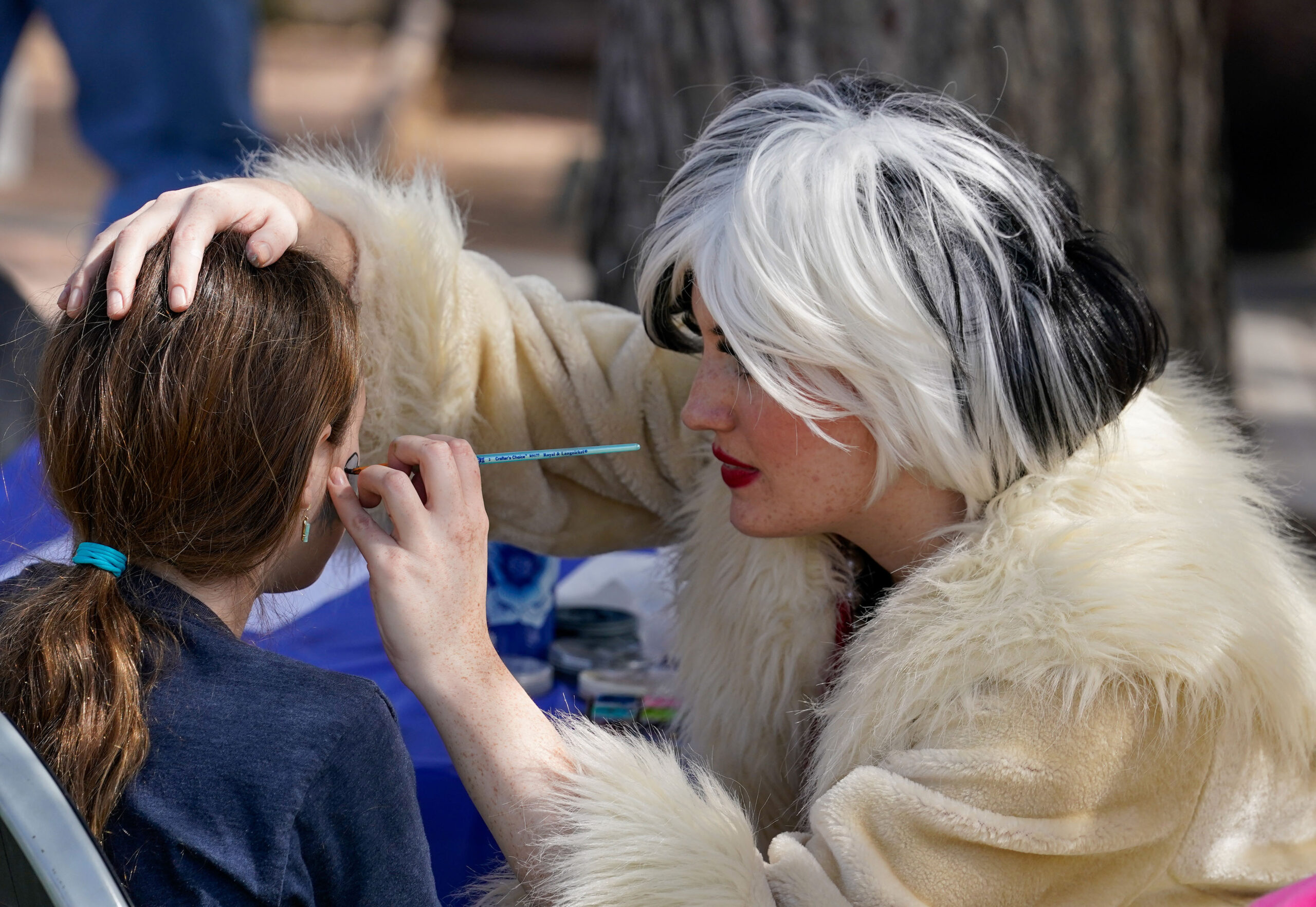 Cruella Deville brought color and creativity to the day, doing face paint in the Kid's Spot.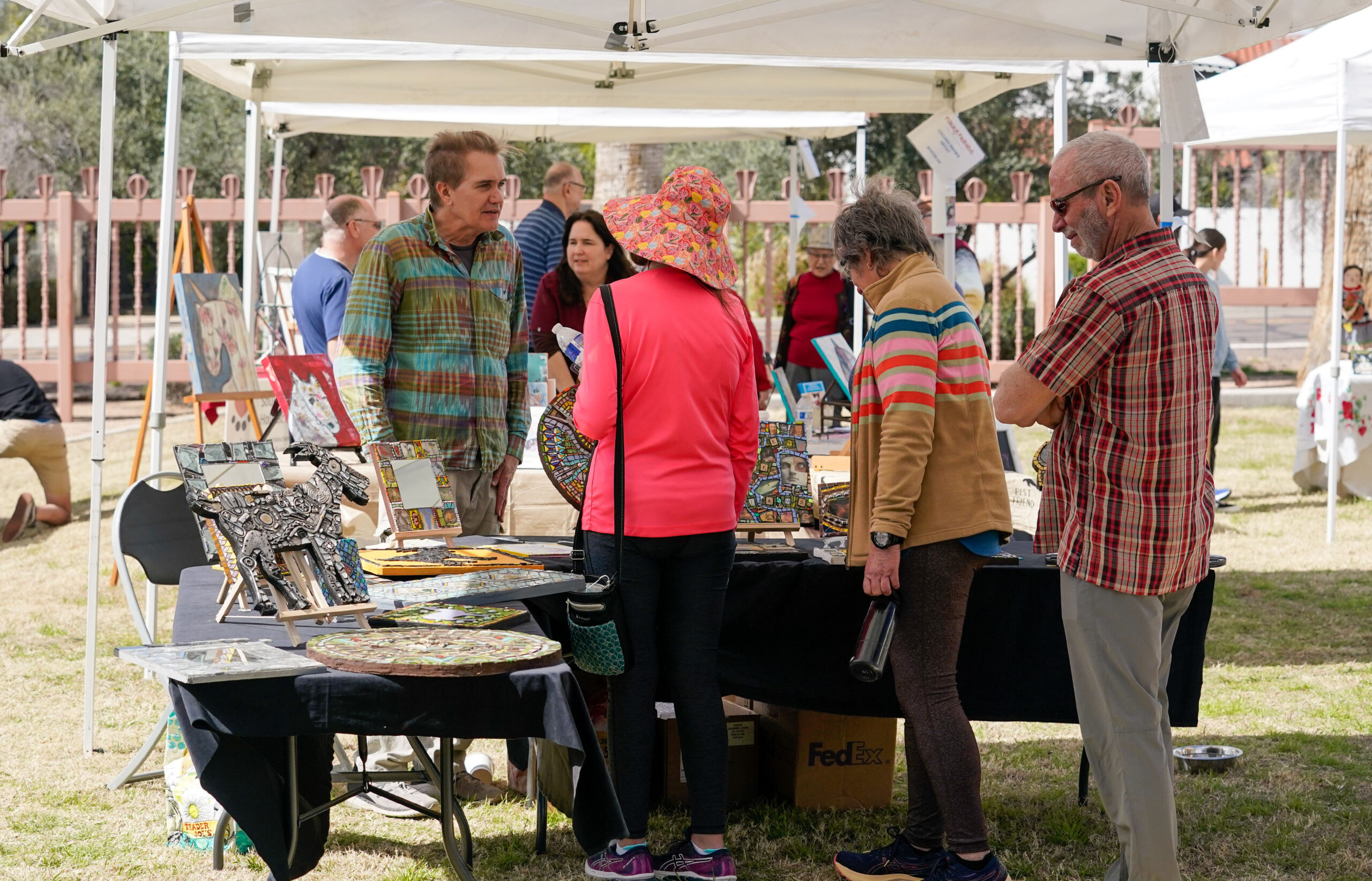 Guests enjoyed learning directly from the artists about their processes. Pictured here, mosaic artist, Dave Hanson.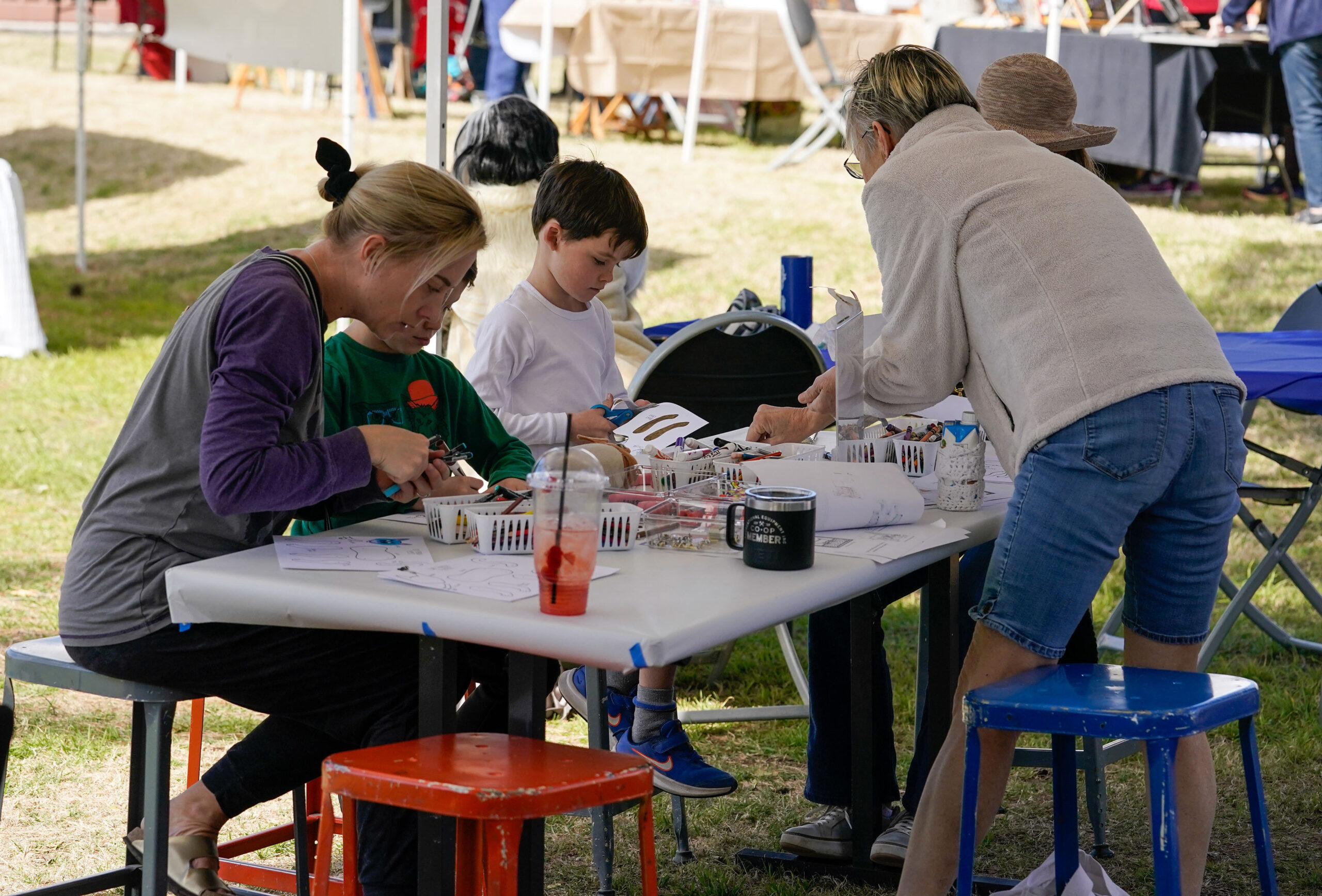 Ceramics instructor Liz Behnke led kids in creating one-of-a-kind articulated paper pet puppets.
To view more photos from this year's event taken by Darryl Webb, click the link below: