In our final week of Art Camp at Shemer, 28 students displayed their artistic talents and knowledge, amazing all of our instructors and staff with their beautiful artwork.  Students created awesome pop-art self-portrait paintings, beautiful ceramic animal sculptures, dimensional drawings, and so much more!  The week was a perfect ending to out 2022 Summer Camps, and left us all excited and inspired by all the young artists we met.

Week 4 artists with their fantastic instructors:  Mr. Jason- Painting, Mr. James- Ceramics & Mr. Brian- Drawing.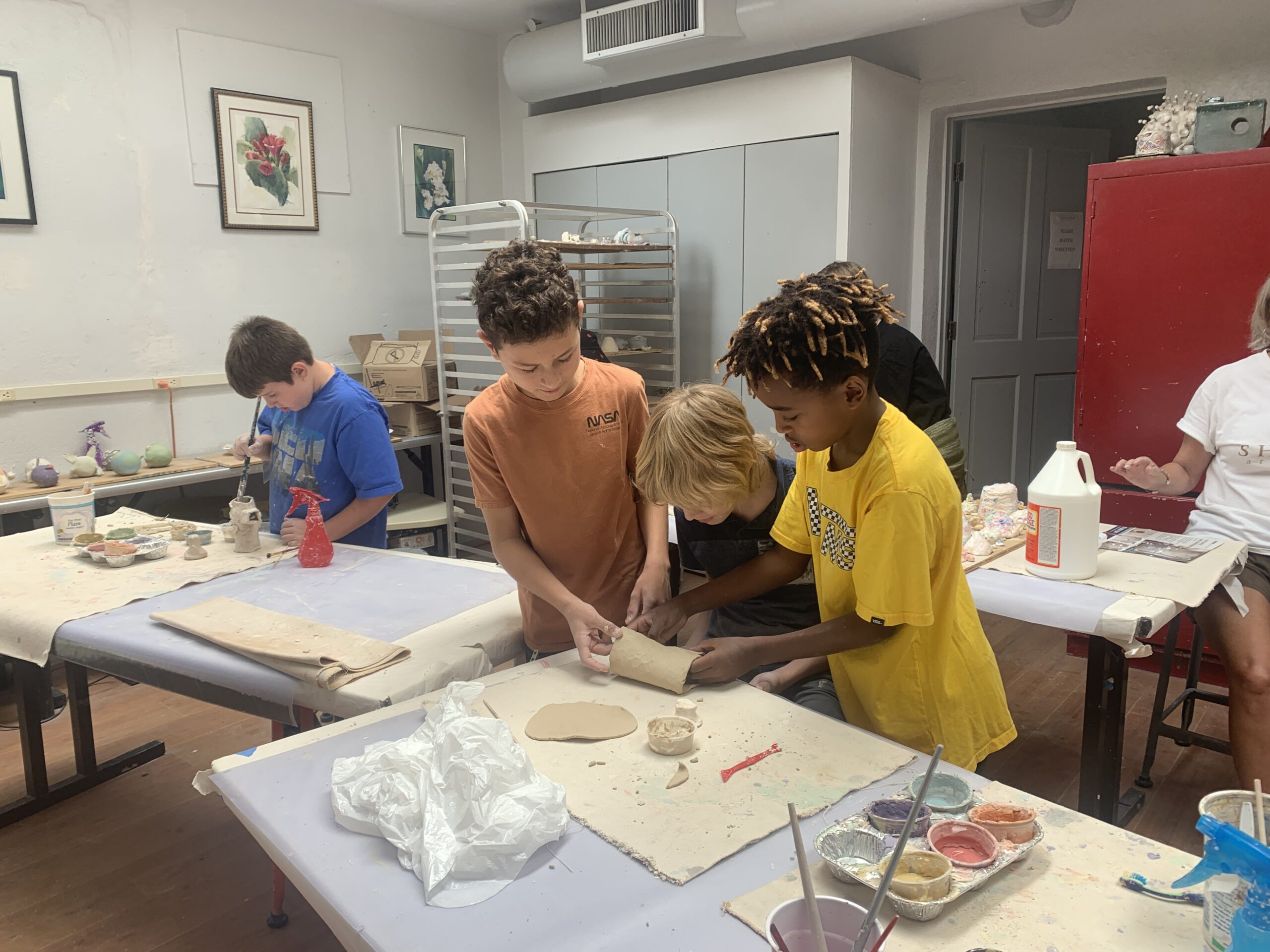 Students became fast friends, helping each other out when someone needed a hand. Pictured here are students helping to build a ceramic pitcher.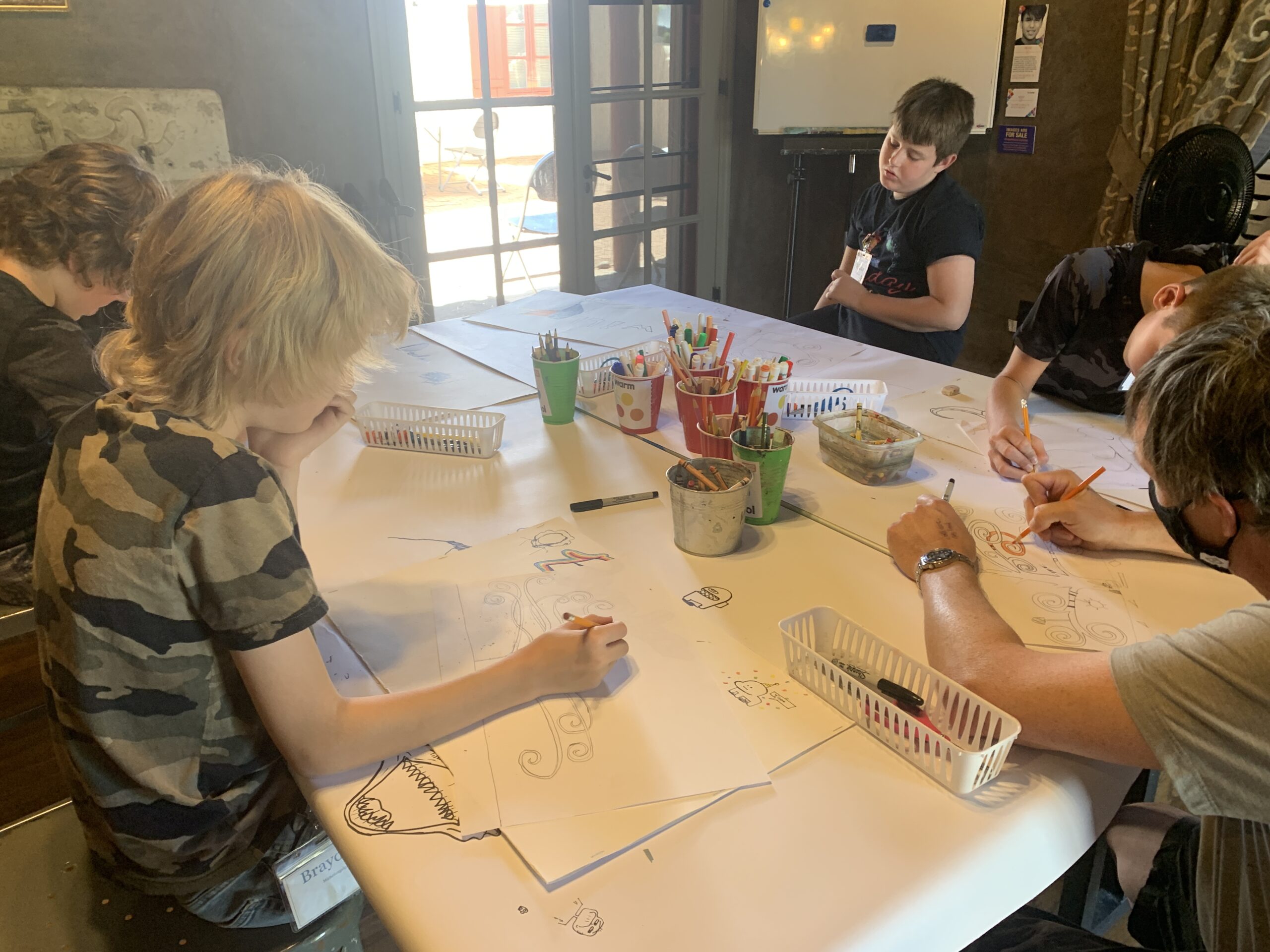 Mr. Brian is always great at demonstrating drawing techniques for students to learn from.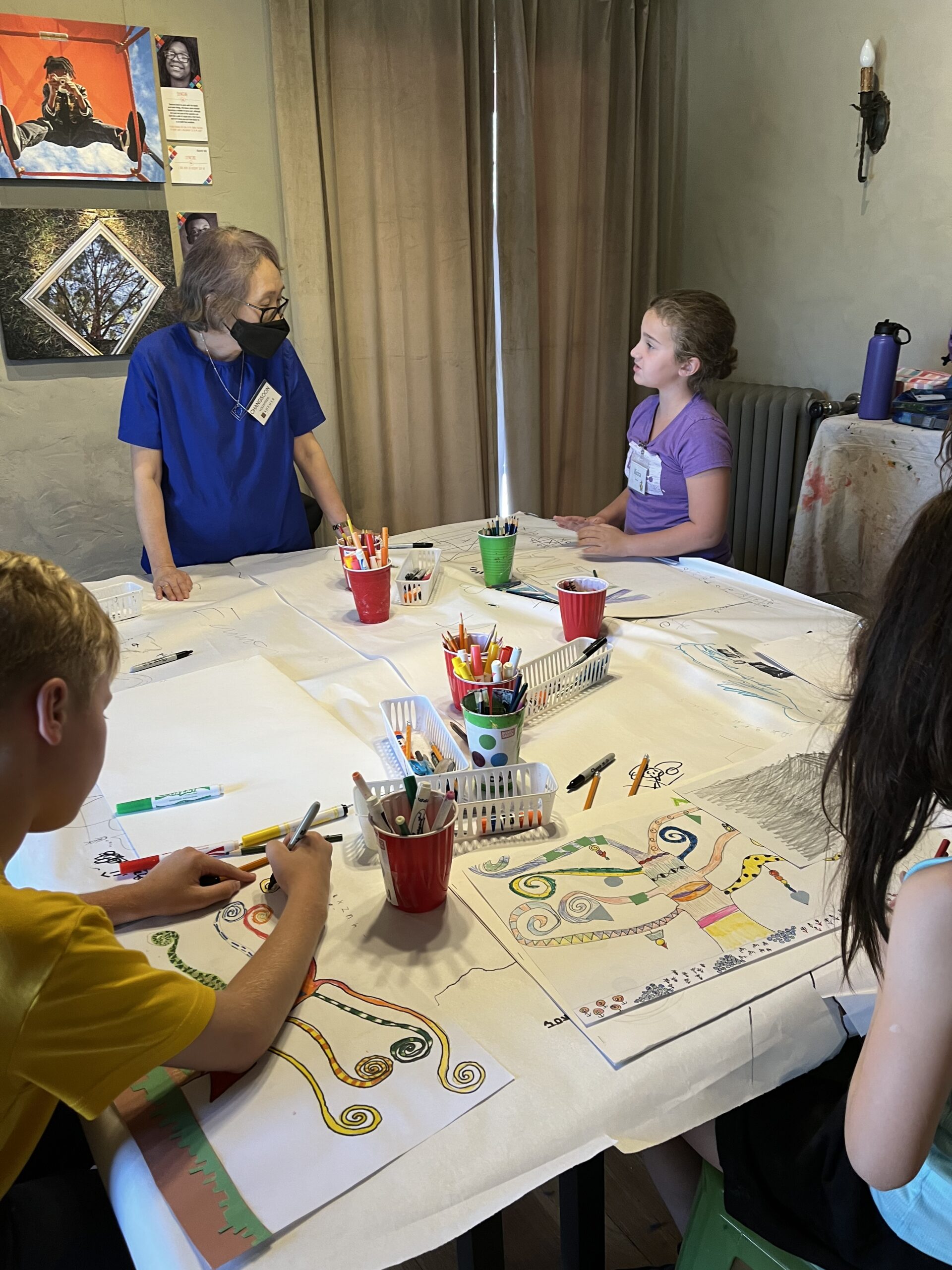 This week campers had the opportunity to learn from Changsoon Oh, an artist whose work is currently on display in our gallery, when she volunteered to help out in the drawing studio.
ABC15 also visited the Shemer Art Center to feature our Summer Art Camps, where students get to meet and learn from professional artists. Click here to watch this segment!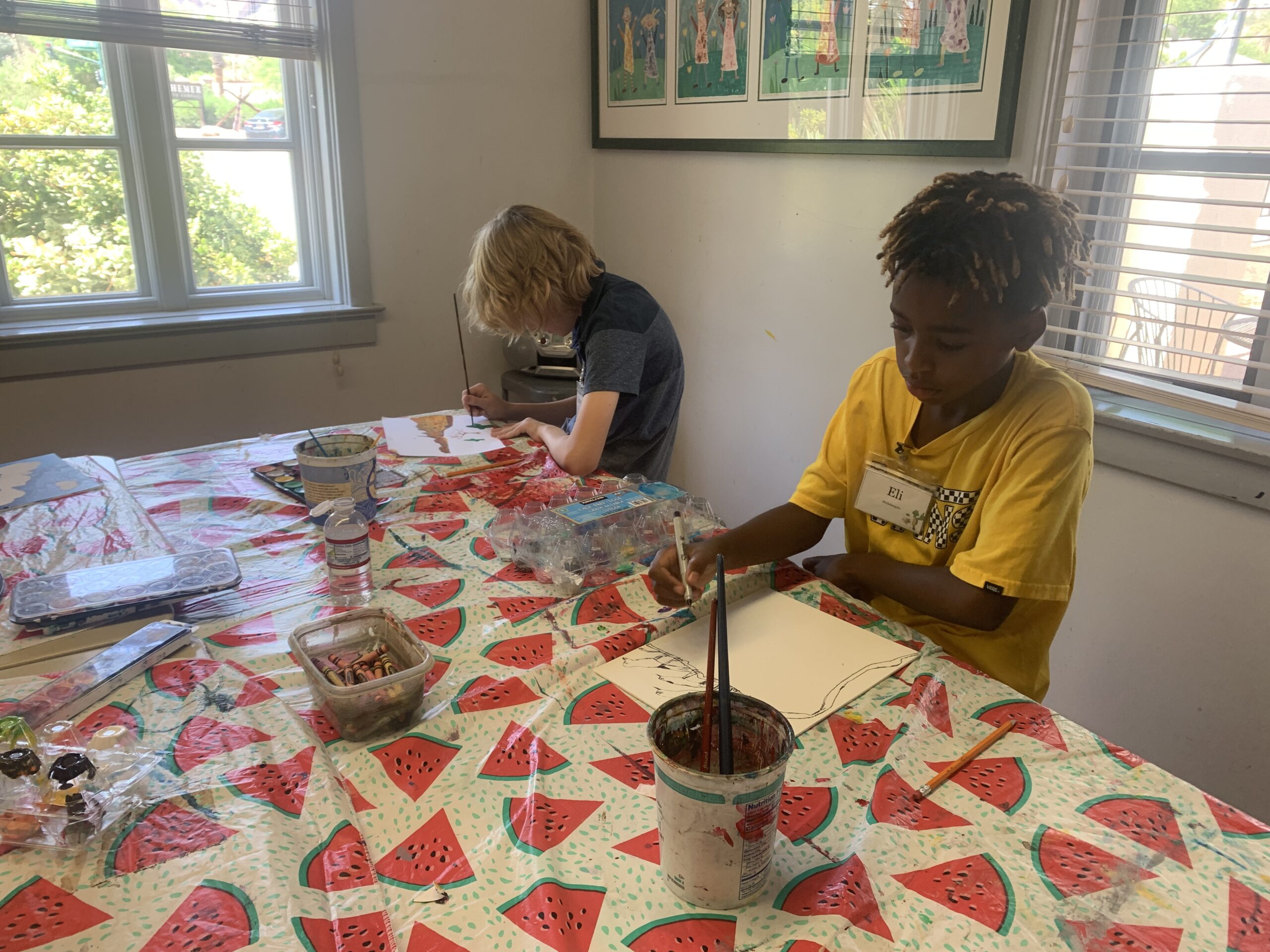 Older students learned to create surrealist acrylic paintings inspired by their dreams.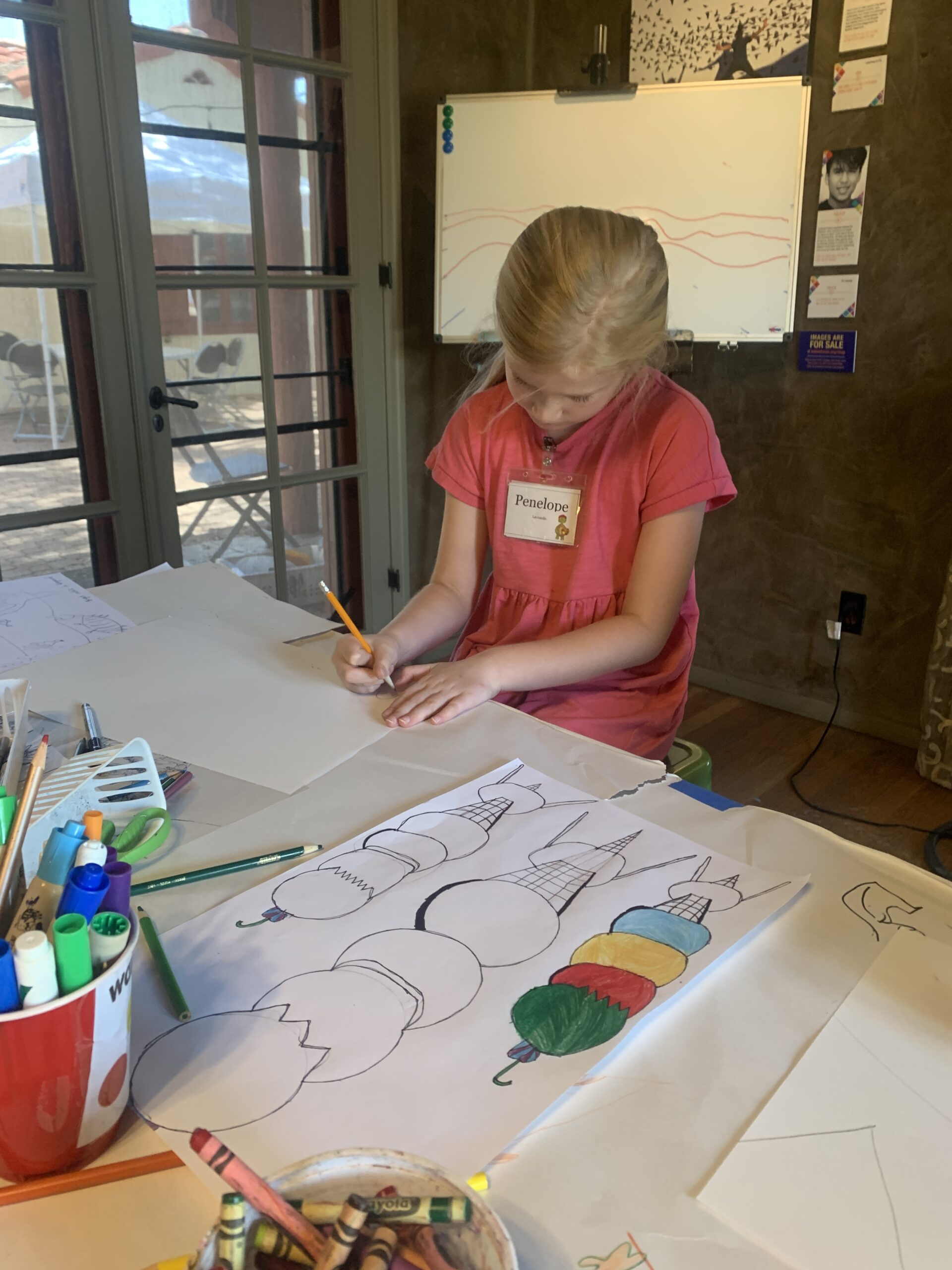 Students were focused in drawing class, learning how to draw with perspective and dimension.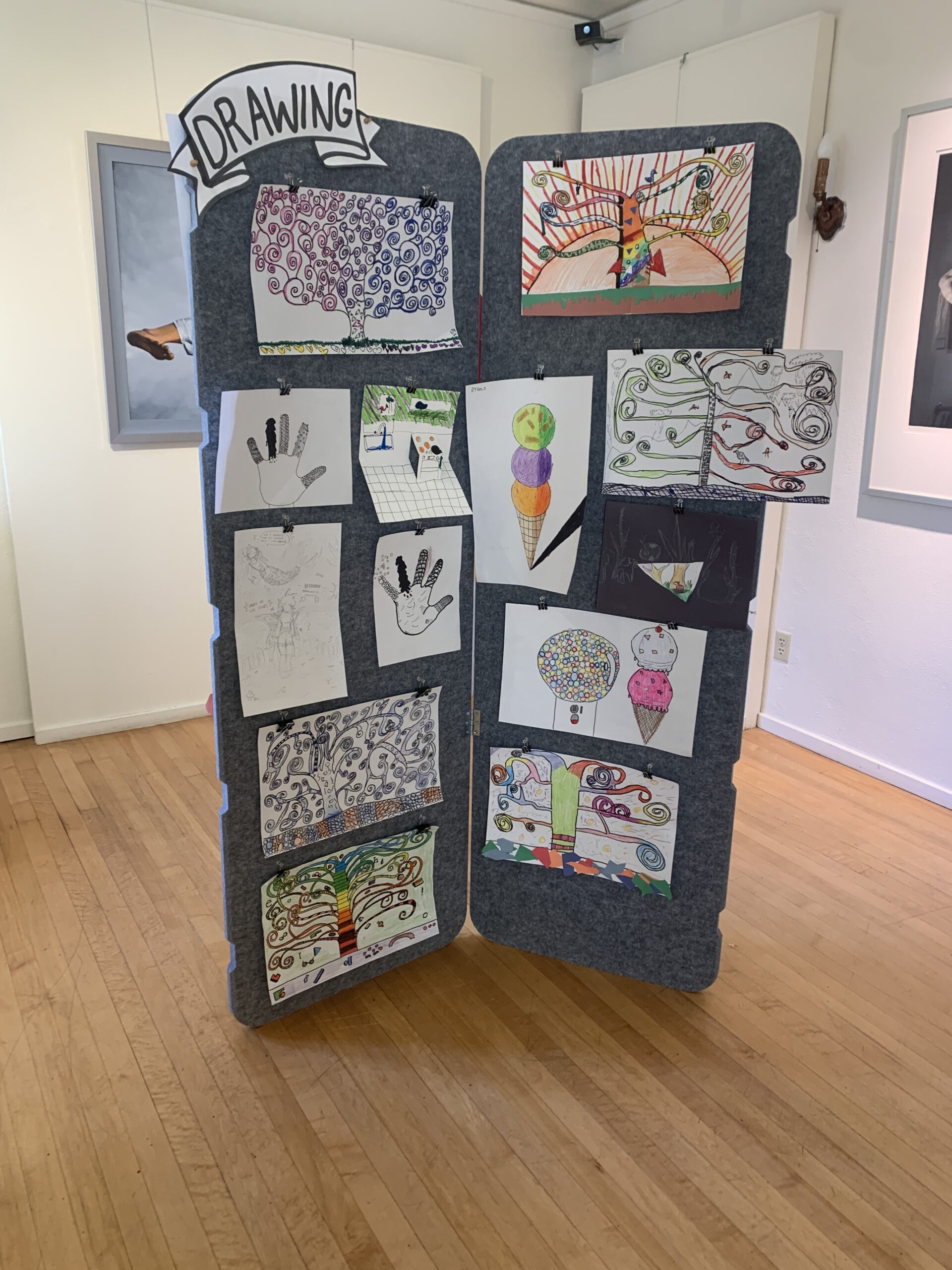 .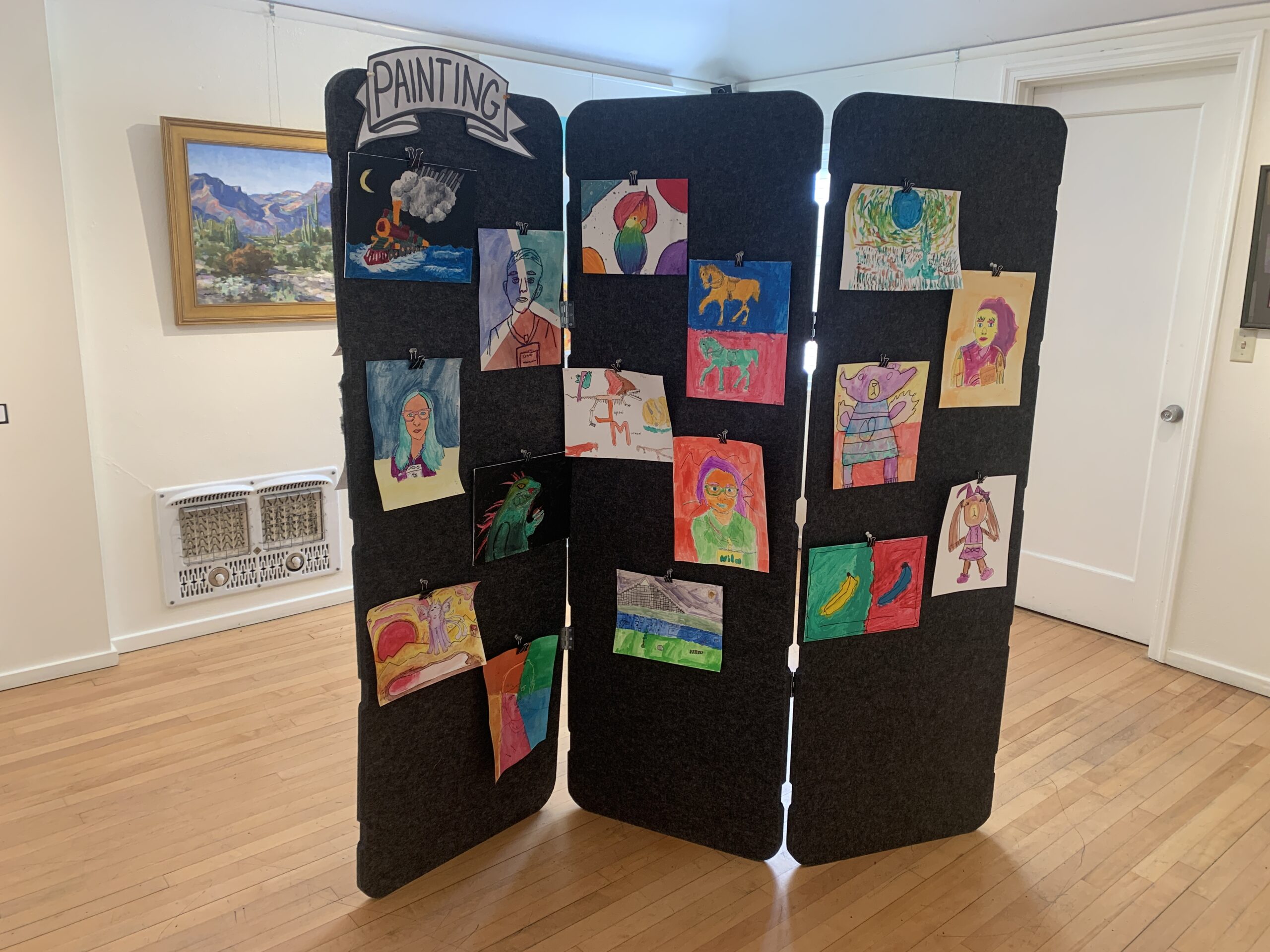 At the Friday Art Show all the students' hard work was on display in the galleries. Parents were amazed by how much artwork they were able to produce in one short week!