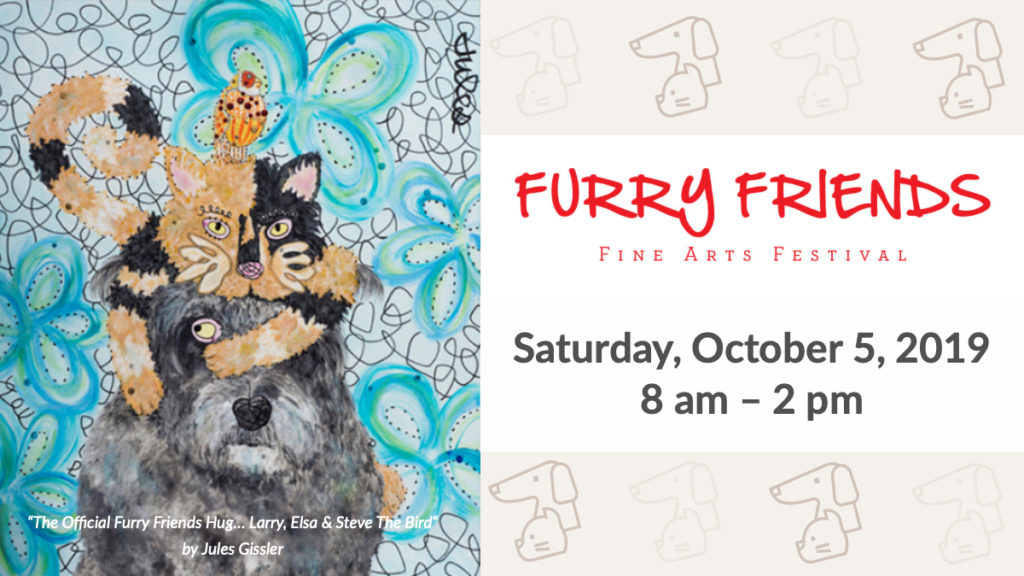 Each week leading up to the Furry Friends Fine Arts Festival Saturday, October 5th we will feature a few of our artists and vendors who will be at the event. So here are this week's featured artists and vendors:
Yep! This year's festival is going to be
unFURRgettable!
FEATURED ARTISTS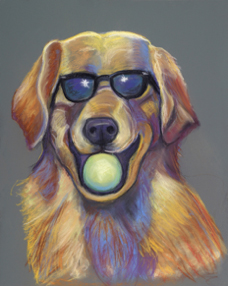 Ann Marie Hoff has a variety of metaphysical talents (clairaudience, clairvoyance, clairsentience), paired with in-depth knowledge of biophysics, medicine, animal husbandry and art.

Hoff has a private practice as an animal communicator, soul coach and medium in Tucson, working primarily with phone clients since 1998. Hoff channels information from angels, spirit guides, deceased loved ones, and animal companions. Her ability to make these connections brings purpose, meaning, health, wealth, abundance and joy to her clients.

Ann Marie has been creating and selling her artwork to galleries and art fairs since 1990. She is featured in a number of collections internationally.
Andrea Rogers art experience began as a printmaker doing woodcuts. Some time later she set up ber own etching/mono printing studio where she did workshops and assisted in printing editions for artists. For two years Rogers was in charge of the etching department at Accent Graphics in Phoenix. Later, she began focusing on drawing and painting, which has continued throughout her life. She taught high school English while still creating art during the summers and breaks.

Rogers has exhibited throughout her life with prints and paintings, but she began showing and selling her ceramics in November of 2013 in a fund raiser for Mesa Southwest Symphony. She continues to exhibit with this group yearly.

In 2014, she held an open studio at her home and had work in the Flourish Exhibition at Visions Gallery in Chandler. In the fall of 2014, Rogers was included in an entrepreneurial class for artists sponsored by Chase Bank and the city of Mesa. Most recently she had her work in the Furry Friends Fine Art Festival at Shemer Art Center in November 2017. Rogers is currently represented by Visions Gallery in Chandler with jewelry. Currently, through August 2019, she has a piece, Palm Bowl, in the Chandler Center for the Arts in the Botanical Exhibit.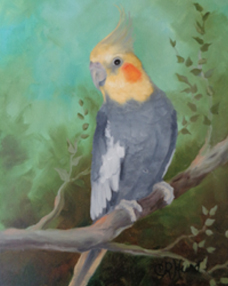 Cheryl Hurd-Wasar grew up in a small farming community in Western New York, a picturesque area in the Allegany Mountains nestled at the foothills of the Appalachian Mountains. Spending the majority of her time on her grandfather's farm, she grew up with a strong love of animals, both domestic and their wild relatives. Her first horse on her eleventh birthday started a passionate love affair with horses that still burns to this day. Starting in grade school, she loved to draw and her favorite subject was horses.

For many years, she owned and ran a boarding and grooming kennel where she raised and showed pedigree German shepherds. She also raised, trained and showed registered quarter horses. Animals have always been important, somewhat of a passion, and she drew and painted them in beautiful living color capturing their beauty and grace on canvas.

In 1987, Cheryl relocated to Phoenix and discovered the many faces of the desert from the back of a quarter horse gelding and an Arabian mare she rescued. Soon she fell in love with the many colors of the rocks, the mountains, the flowers, plants and of course, the animals.

Cheryl is retired now after 15 years of dog grooming and riding is more difficult than it used to be. But her passion for painting is even stronger and she devotes her time to bringing this passion to life on her canvases. She is a juried member of the Arizona Artist Guild.
GREAT FOOD = GOOD TIMES
Chef Wade's Organic Cotton Candy
Stop by and try Chef Wade's Organic Cotton Candy at this year's Furry Friends Fine Arts Festival!

All the wonderful flavors you are used to. along with Earl Grey, Black Licorice, Pineapple, and Blackberry!
ALSO… BE SURE TO CHECK OUT ALL THE AMAZING BUSINESS VENDORS WHO WILL BE AT THE EVENT!
THIS WEEK'S FEATURED VENDORS