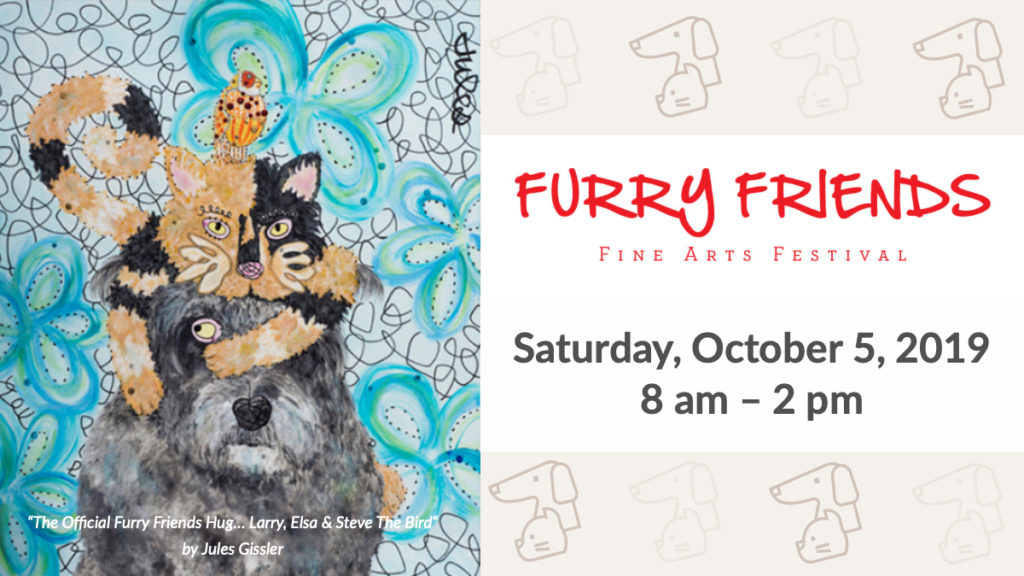 Each week leading up to the Furry Friends Fine Arts Festival Saturday, October 5th we will feature a few of our artists and vendors who will be at the event. So here are this week's featured artists and vendors:
Yep! This year's festival is going to be
unFURRgettable!
FEATURED ARTISTS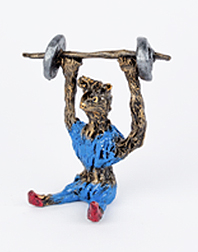 Born in Carmel, California, Susan created sculptures from an early age with her artistic grandparents. During her long working career in the cruise industry, she was fascinated by the cultural differences, including the fashion and art she observed throughout the world. One day her life changed and she began to play with art to fill the void, directing her love of fashion, art and movement into her signature red booted sculptures.

From an early age, her mother's love of red boots and shoes, naturally progressed to Susan's love of them also. With each sculpture she crafts, she honors both her mother and her grandparents.

Whether her clay sculptures are a glamorous figurine or a fun loving yoga dog, they all proudly wear red boots. Occasionally, if you are lucky, you will be gifted with her "Lost at Sea" collection, consisting of mermaids, dragons and other mystical creatures.
Ranging from whimsical, serious, fun-loving, sexy or determined, her sculptures will inspire you and always make you smile.

Each sculpture has its own unique story, and is ready to be part of your life. Susan now resides in Scottsdale, Arizona with her husband and her own yoga dog. Her sculptures are currently available online and at various galleries and events.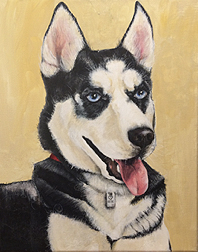 A visual orchestra of bright color and bold imagery brings to mind the rhythms found dancing across the canvases of Janet Blumenthal's work. Janet creates a "magical journey" in art with her acrylic collages of stunning images-pianos, violins, saxophones, animal and nature themes- that are classical and timeless. The viewer may ask "why music and nature themes?" Janet best describes this in here own words, "Music and nature are universal languages easily recognized and interpreted by all."

Every culture is marked by celebration for life, and often expressed through Music and nature's rhythm. One can feel this rhythm of life by Janet's artistry. The viewer is reminded of this celebration as shimmering light and color bursts onto the canvas. "All creativity comes from a power much greater than human kind. This creativity can be captured on a beautiful canvas, a wonderful melody, or a rhythmic dance. If one person is inspired by this creativity, they have been touched by this universal power. This same power will one day heal the world."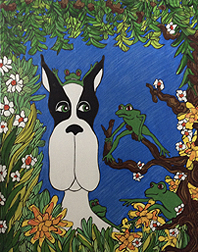 Upon graduating from the Philadelphia College of Art with a degree in Fine Art, Design, and Illustration, Jan moved to New York. Her art appeared in print in several publications and advertisements.

She illustrated two children's books and her work was represented in The Society of Illustrators Show in New York City.

After attending school at New York University for Communications, Jan became one of the first five women television news camera operators for A.B.C. in New York. As well as working on various new programs such as "20/20", she traveled the world covering major news events.

Jan is a resident of Arizona and gaining a reputation with collectors of unique art all over the country. Her paintings are mixed media of watercolor, pen, ink, and acrylic. Jan describes her work as "contemporary mystical realism".
GREAT FOOD = GOOD TIMES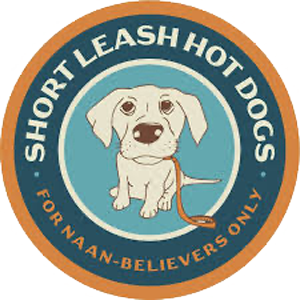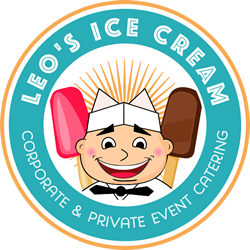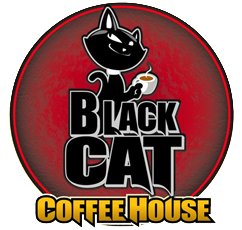 ALSO… BE SURE TO CHECK OUT ALL THE AMAZING BUSINESS VENDORS WHO WILL BE AT THE EVENT!
THIS WEEK'S FEATURED VENDORS