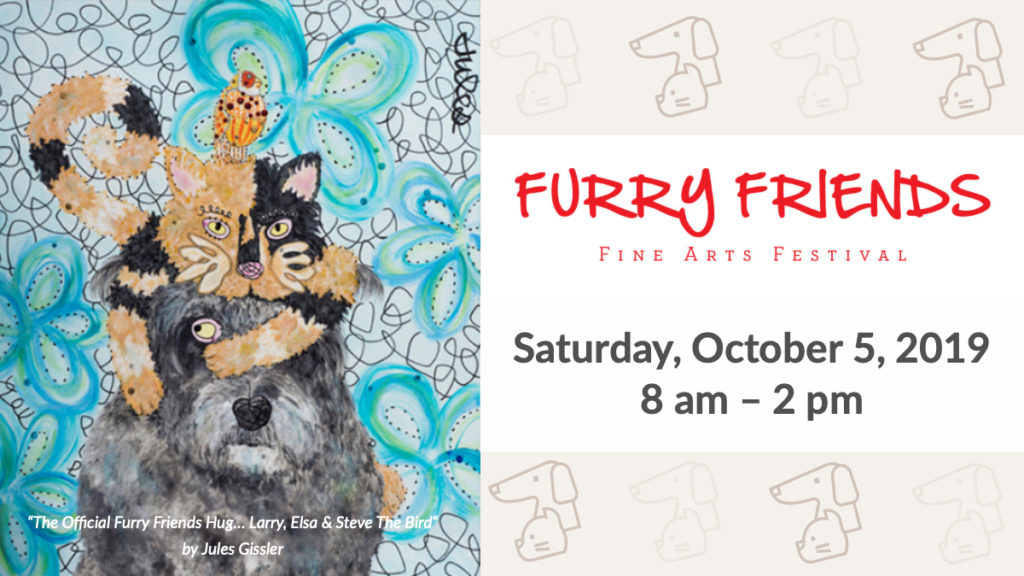 Each week leading up to the Furry Friends Fine Arts Festival Saturday, October 5th we will feature a few of our artists and vendors who will be at the event. So here are this week's featured artists and vendors:
Yep! This year's festival is going to be unFURRgettable!
FEATURED ARTISTS
Cheri Reckers earned her BFA with honors from the Columbus College of Art & Design and has been a professional silk painter for over 27 years. Cheri's paintings are often inspired by patterns in nature, especially from the flowers, bugs, plants and animals (including dogs) in her garden. Her award-winning silk paintings and wearable art have been exhibited nationally and internationally and have appeared in numerous publications. Cheri has been honored with the Master Silk Painter designation from Silk Painters International.

Cheri's primary medium is fiber-reactive dyes on silk. Most of her work is created using a "Free-Style" silk painting technique (painting freely onto the silk and avoiding the use of resists or wax). Transparent dyes are layered onto the silk until she achieves the desired color and design. Details are added using very fine brushes. Once the painting is complete, the silk is steamed for permanence. Finally, the fabric is washed and can be sewn into an original garment design or framed for hanging.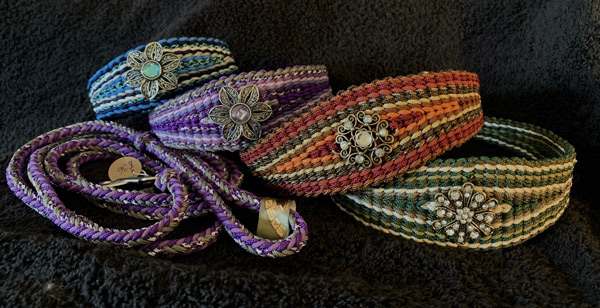 Reidun Brown is the sole proprietor of Eazyworking of Arizona. Reidun always had the dream of working with his hands, to produce artistic items that are meant to use and last. His parents encouraged him to get an education that would secure a position that would pay his bills; that is how he reluctantly ended up as a Registered Nurse. Reidun engaged in photography, textile work, and oil painting as a hobby. It wasn't until he found his medium, paracord, that he took the leap.

The females in his family have always been weavers. Reidun believes this is why combining patterns and colors has always come naturally to him. His craft does not require a lot of space, and he can combine his passion for dogs with his craft.

Eventually, Reidun hopes to put up his antique loom that once belonged to his great grandmother in Sweden, and elaborate more on design ideas for a bigger audience.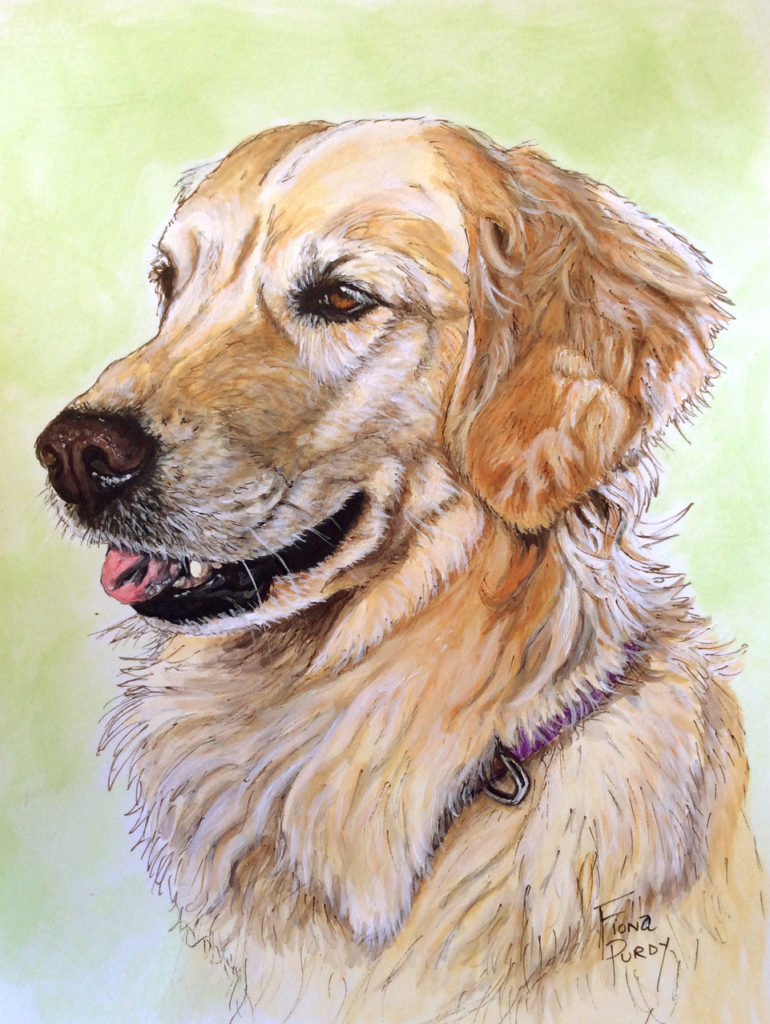 Endearing, personal pet & animal portraits are the hallmark of Fiona Purdy's work. Her paintings celebrate each pet or animal, acknowledging and honoring all of the qualities their owners adore.

"As a pet owner myself, I understand completely the deep bond and love that exists between us and the animals that share our lives. They are more than just animals we own; they are members of our families. A portrait keeps them close to us and will become a beautiful reminder of just how much their pure love & joy has enriched our lives".

Fiona's portraits invariably become one of the most precious and deeply treasured paintings in a pet lover's art collection. While Fiona has always painted animals, she began painting portraits of pets over 25 years ago while living in Auckland, New Zealand, continuing after moving to Scottsdale, Arizona USA in the mid 1990's.

Her style is realistic, the smallest details rendered with skill and great care. However, Fiona's talent in capturing perfectly each creature's personality and best-loved qualities sets her portraits apart.

Fiona creates realistic portraits in many styles, from very formal to informal or whimsical. However, it's her trademark colorful borders, through which the animal emerges, that appeal to most of her clients. The border elements also tell more about the pet's personality.

Fiona is a member of the American Kennel Club's Museum of the Dog Artist's Registry. She has created portraits for pet and animal lovers worldwide.

"It is profoundly rewarding to be able to create a beautiful work of art that will stand as a tribute to a beloved animal. To see the look on my client's face when they see the portrait is one of my greatest joys. I consider it a privilege that I am able to do this for
someone."
GREAT FOOD = GOOD TIMES

Bobby Kwan the Chef and Owner of Mein Man Chinese Food Truck has been a foodie his whole life, and he took that passion and starting a food truck that features dishes that are influenced his culture. Bobby and his wife were also married at one of the most beautiful places in town… the Shemer Art Center!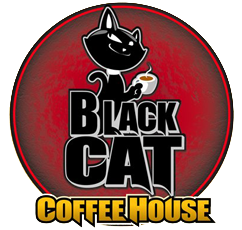 "The Art of Coffee"

Grab the PURRfect cup of coffee while you also enjoy some great art at Black Cat Coffee House! While you are there (at 48th Street and Indian School, in the Safeway Plaza) be sure to say "hello" to owners Brett & Tanya Nygard, and check out Tanya's artwork!