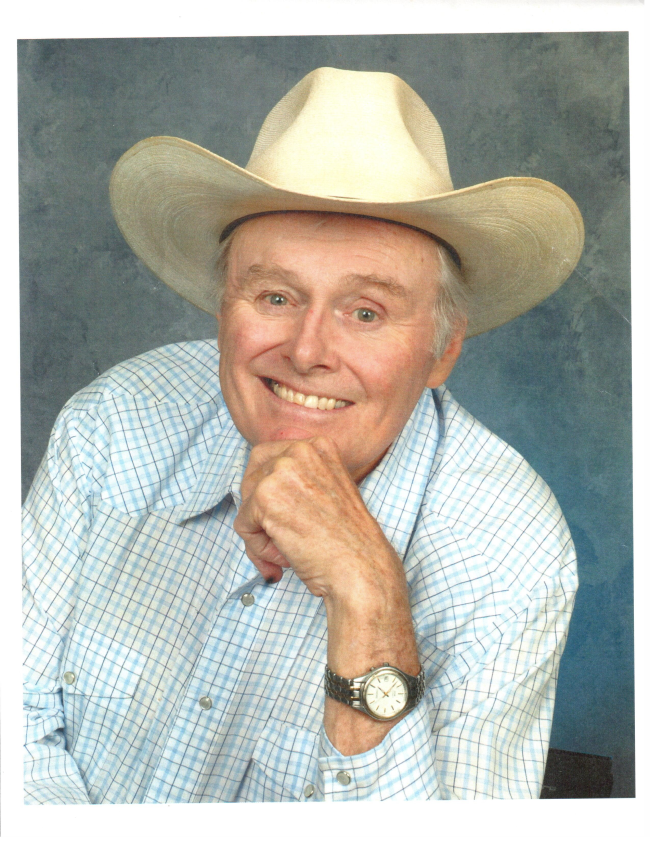 JACK EVVARD SHEMER
August 22, 1940 – January 2, 2020
Jack Evvard Shemer born August 22, 1940, passed away peacefully at the age of 79 in his Phoenix home on January 2, 2020, with his loving wife Paula by his side, after a long battle with COPD and heart disease.
Known by many as "Cactus Jack," his two highest priorities were family and friends. His third priority was having fun. A humble, Arizona cowboy, he loved horses, cattle ranching, fishing, hunting and country music. He was also one of this country's most brilliant computer scientists.
Recognized for his wisdom, compassion, and insight, Jack enjoyed every life moment, especially those with his family, including his wife, Paula, the love of his life for over 35 years, who shared his visions and was always there for encouragement and support, and his son, Douglas Patrick Shemer, born to Jack and his first wife Sara. When not in Arizona, Jack enjoyed spending time together with Paula and Douglas on their beautiful cattle ranch in Nye, Montana.
Jack was born on August 22, 1940, at St. Joseph's Hospital in Phoenix. He attended West Phoenix High School where he was a celebrated student, athlete, and leader. At the age of 16, he received the very first "Paperboy of the Year" award from The Arizona Republic, a newspaper from which he later received a $1,000 scholarship to attend Occidental College in California. While at Occidental he became president of the Alpha Tau Omega fraternity in his sophomore year, which was unprecedented at the time. He also played football, baseball and ran track, and during summer breaks, he played semi-pro baseball in Phoenix. He graduated from Occidental with a bachelor's degree in mathematics & physics in 1962, obtained a master's degree in electrical engineering from Arizona State University in 1965, and a doctorate in electrical engineering from Southern Methodist University in 1967.
His pioneering computer career started at the age of 19 when he joined the General Electric Computing Company in 1960, while still in college. At General Electric, he worked to commercialize time-sharing, which meant that a single mainframe, accessed simultaneously at many terminals, provided the illusion to users that their terminal was a separate computer.
While at Xerox (1970-1976), he co-founded the Advanced Development Lab (ADL), which was part of the Palo Alto Research Center, considered the most prestigious lab of its kind in the country and the springboard to what became the personal computer. High school kids Steve Jobs, Steve Wozniak, and Alan Kay were among those who participated at ADL under Jack's direction. During this time Jack also served as the Technical Editor for Computer Magazine (1973-1976).
In 1976, while at Transaction Technology, Inc., a subsidiary of Citicorp, he helped lead a team responsible for creating automated banking, which lead to the country's widespread use of ATMs.
His crowning achievement was co-founding and serving as the first chief executive officer of Teradata Computer Company, initially formed July 13, 1979. Started from his home, the company focused on creating a data-based management machine powered by parallel processing, that was able to query databases many orders of magnitude larger and faster than the world's largest mainframes. Although the early days were difficult largely due to IBM's overwhelming dominance in the industry, Teradata started selling computers in 1983, and each year the company became more and more successful. In 1986 Teradata was recognized for "Product of the Year" by Fortune Magazine, and in 1987 Jack was named an "Entrepreneur of the Year" by Arthur Young/VENTURE Magazine, the same year Teradata went public, on August 11. The company was purchased in 1992 by AT&T and continues to be extremely successful today, employing over 8,500 people around the world, operating 112 facilities in 44 countries. Teradata fulfilled Jack's dream "to lead a company that would contribute something significant and enduring to all mankind." In June 2015 Jack was awarded an Honorary Degree from Occidental College for his life accomplishments.
Jack is survived by his wife Paula, son Douglas (Maya) and grandsons Emmet, Lucas Jack and James; brother Barry (Donna), nieces Marcy (Rob Cork) and Crissy, nephew Ryan (Roz); and nine great-nieces and nephews.
He was preceded in death by his parents, Jack Shemer, an incredible crooner and founder of the Shemer Insurance Co. in the Luhrs Tower, and Martha Shemer, a long-time Phoenix resident and real estate investor who purchased and then donated the Shemer Art Center to the City of Phoenix. Also, his grandparents, Dr. John and Mattie Evvard, and Uncle Buster and Aunt Claire Wilkinson, who greatly influenced his life.
A celebration of life will be held Sunday, February 9, 2020, at 2:00 p.m. at the Shemer Art Center (where Jack and Paula were married), at 5005 E. Camelback Road, Phoenix, AZ 85018.
In lieu of flowers, the family requests donations be made in Jack's name to the Shemer Art Center or The American Legion (Post 44), 7145 E. 2nd Street, Scottsdale, AZ 85251.