The 2016 Sunday @ Shemer Family Arts Festival was held Sunday, November 6 and the Shemer Art Center would like to thank the following artists and businesses for their support of our annual fundraiser:
Alix Alejandro, Ann Marie Hoff, Arlyne Pasco, Christina Sherrod, Dave Hanson, Elliott Everson, Francine Kavanaugh, Gerri Dames, Jeanie Thorn, Jim Holbert, Jo Pampinella, John Tzelepis, Jules Gissler, Karen Onken, Kathy Zimmerman, Lexi Bowers, Lori Noble, Marcia McClellan & Candy Caldwell, Megan Carter, Michelle Rodeman, Parris Richie, Rebecca Rush Profeta, Robert McLeod, Roger Bedard, Sandra Luehrsen, Sandy Blain, Silvia Roberts, Suzanne Eaton, and Velma Barder.
Also featured was The Civitan Foundation, Renewal by Anderson of Phoenix, Amazing Lash Studio, Elements Massage, and of course our Shemer Art Center instructors and ceramic students!  Demonstrating art organizations included Arizona Artists Guild, Arizona Glass Alliance and the Arizona Clay Association.  We thank everyone for their time and support!
All proceeds of this annual fundraiser benefit the Shemer Art Center, which since 1984 has been supporting Arizona artists and offering visual arts programming, exhibitions and events for Arcadia, the City of Phoenix and the Valley!
Thank you to our sponsors, Arcadia Roofing, for sponsoring the printing of our event programs, and our event contributor, Park Avenue $2.25 Cleaners.
If you didn't have a chance to attend, but still would like to support the event and the Shemer Art Center, there are t-shirts available for sale for $10, and you can always make a donation!  Thank you!

Support the Shemer Art Center!
Sunday@Shemer Admission Tickets

PRINTED PROGRAMS SPONSORED BY: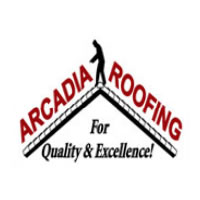 EVENT CONTRIBUTORS:
Park Avenue $2.25 Cleaners
   MEDIA PARTNER: