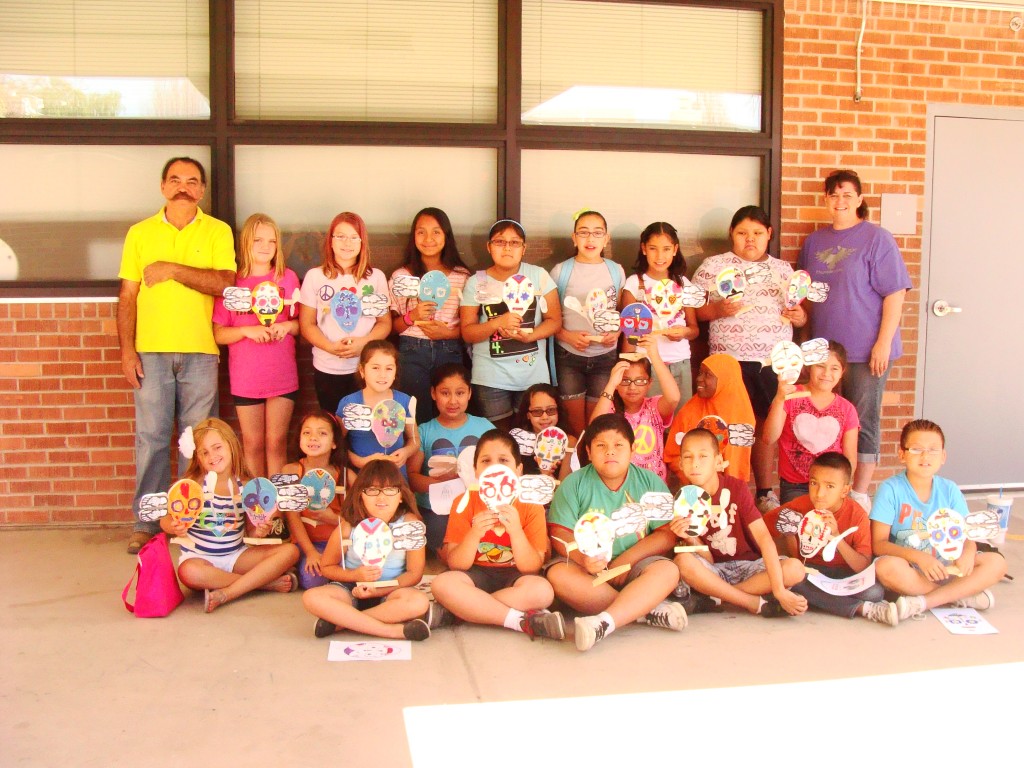 Jose Benavides was wonderful with the students. I thought about collecting their pieces of art and checking to see if you wished to display them at the Shemer, but I allowed the children to take them home. The students worked hard and had a marvelous time.  In addition to being a talented artist, Mr. Benavides is a very good teacher.  He took great care to ensure that each student understood the steps involved with the project and used the tools correctly.  He engaged with all the students and supported them while encouraging them to express themselves freely. The students  took  longer than anticipated to complete their pieces,  Jose graciously came back on Tuesday morning and remained until all were completed. Thank you for sending him to us.
Halette Fealey
Yavapai Elementary School
Reading Specialist/Literacy Coach
.