Youth Classes

Youth classes at the Shemer Art Center offer creative learning opportunities for young artists ages 6 and up, after school, during school breaks, and over the summer!
THANK YOU to all the parents who enrolled their children in our 2019 Summer Camps! We appreciate you putting your trust (and treasures) in our hands each week for the entire month of June!

This year we enjoyed the opportunity to impact the lives of over 130 students ages 6 – 14, especially our 52 returning students! We also enjoyed meeting all the new students, who we hope to see again next year. Based on your comments we will be making even more improvements for next year's camp, and we anticipate our camps will sell out early once again, so remember to register early!

In July we will be offering additional youth classes, including drawing with Mr. Turner and printmaking for teens with Mr. Nisula, and once school starts, we will be offering our After-School Art Club with varied instructors. Have a great summer! We look forward to seeing you soon!
NOTE! Please be sure to read our registration policy prior to registering for a class.
For adult classes, please visit our separate Adult Classes page
For workshops, please visit our separate Workshops page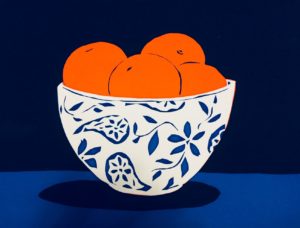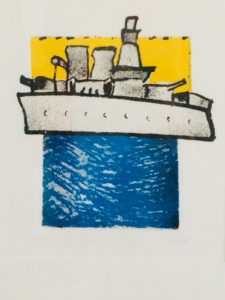 PRINTMAKING FOR TEENS with Larry Nisula
Printmaking is an overarching term for MANY different artistic processes. During this four-week class, teens will receive a fun, educational overview of some of the most common forms of printmaking. Students will delve into projects that involve a different printmaking technique each week. Topics will include: silkscreen using hand-cut stencils, creating prints on paper or t-shirts, relief printing, and etching. Students will be amazed by what they create, all while learning valuable new art skills! This class is designed for ages 12 – 17.
Inks and other materials can stain clothing. Please wear appropriate attire.
All Levels | Ages 12 - 17 
Saturdays | 10:00 - 1:00 pm |
July 13 - August 3, 2019 | 4 sessions  | $150, plus $30 materials fee
** We have 4 half-priced scholarships available! Please call 602-262-4727 if you are interested! **
Available Spaces: 7
More Youth Classes Coming Soon!
Sign-up for our mailing list, follow us on Facebook, and continue to check here for updates on more youth classes and programming coming soon!