Art Renaissance Lectures
UPCOMING ART RENAISSANCE LECTURE:
MARC CHAGALL   (1887-1985)
Thursday, September 14
6-7:30 p.m.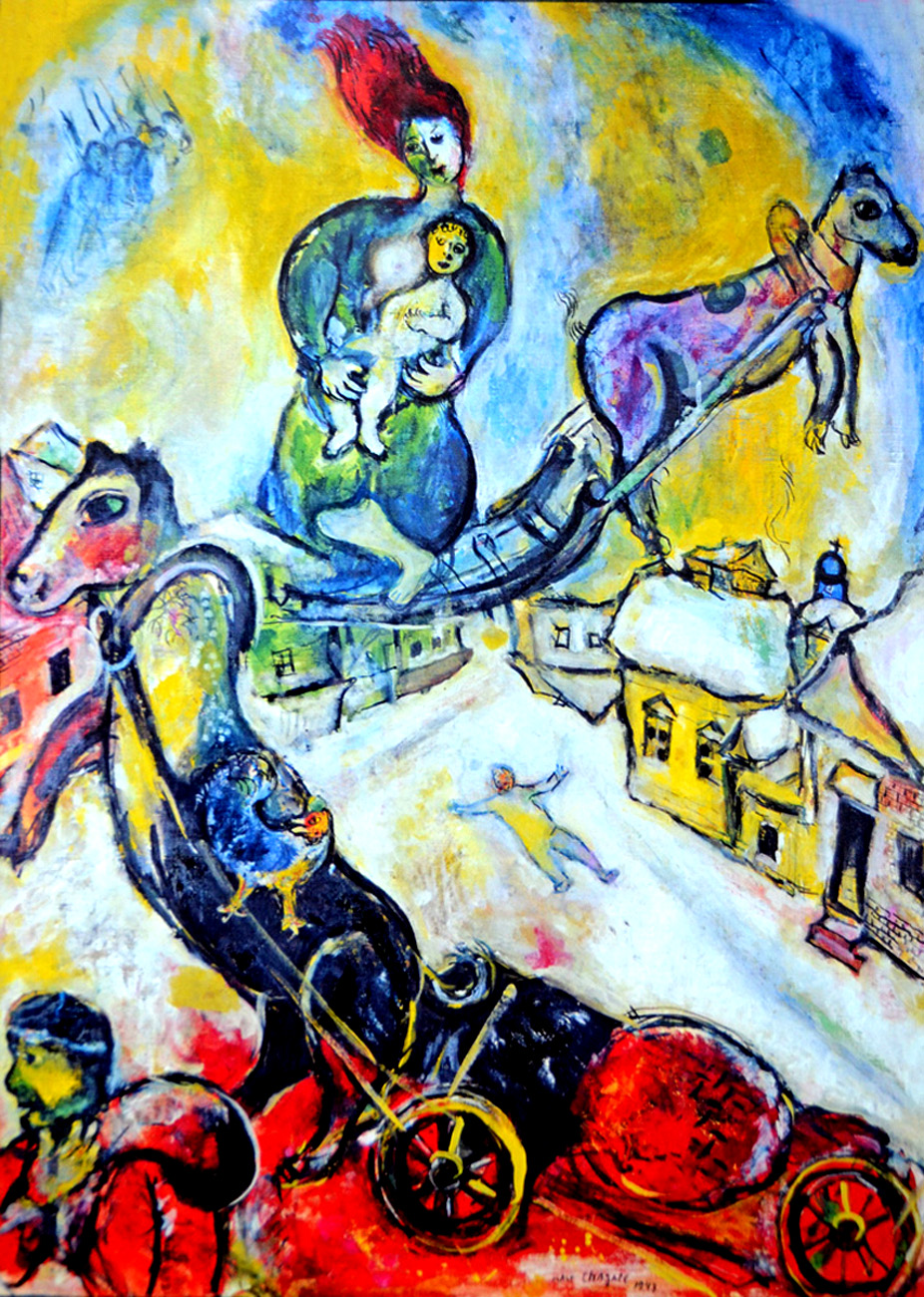 Marc Chagall, The War, 1943
During his very long life (98 years), artist Marc Chagall witnessed major events of the 20th century (WW I & II, Soviet Revolution, etc.) to become, along with Picasso, Matisse, Dali and a handful of others, one of the most recognized and celebrated artists of his time. His art, because of a unique sense of colors and perspective, of recurrent symbols attached to his Jewish faith and Russian heritage, is instantly recognizable although immensely diverse. Discover Chagall, possibly one of the most beloved artists in history.
Presentation and slide show by Michel Sarda
$5 Donation to the Shemer Art Center. 
Beverages and snacks provided.
Space is limited and lectures fill up fast, so call or pay online to reserve your seat!
(602) 262-4727
About Art Renaissance
The Art Renaissance Foundation (also known as the Art Renaissance Initiative) is a non-profit 501(c)(3) out of Phoenix Arizona. It was established July 1992 as a non-profit promotional vehicle for the large work of music, entitled An American Requiem, that ARI commissioned to ASU composer Dr. James DeMars. This work received subsequent dedications from President Clinton and three Nobel Peace Prize laureates.  With an all volunteer board and executive committee, the foundation has accomplished several cultural innovations over the years such as producing the first Arizona Vivaldi Festival in 1998, and teaching French as a second language to adults through 2000. The foundation currently focuses on lectures and exhibitions of French authors and artists, and has been nominated for the Governor's Arts Awards in 2003, 2004 and 2005.
ARI keeps in touch with its supporters and friends by hosting a monthly luncheon where guests can meet prominent artists and community members, and by publishing a monthly newsletter, "Renaissance" that develops art-related topics and provides a calendar of upcoming events. To sign up for the monthly newsletter, please e-mail Michel Sarda at mfsarda@aol.com.