Class Registration
ART HISTORY LECTURES- Jean-Auguste-Dominique Ingres
Description:
Jean-Auguste-Dominique Ingres
1780 - 1867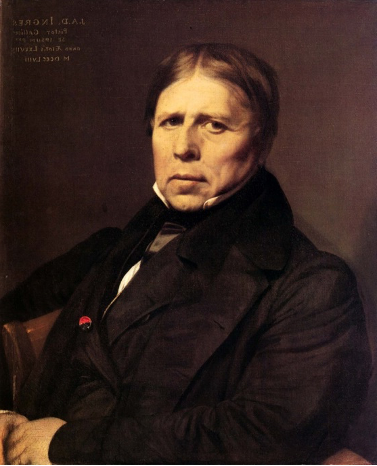 Self-Portrait at the Age of 79, oil on canvas, Uffizi, Florence
"Cursed Portraits!  They always keep me from undertaking important things," said Jean-Augustte-Dominique Ingres, frustrated by slow progress on his portraits. He pretended to prefer huge public decorations and altar pieces but the demand for his portraits was constant and they are now considered his legacy.  They are a reflection of his time period as it wished to be remembered.  His work spanned 60 years: from the end of the French Revolution, the Napoleonic Empire, the Bourbon Restoration of the Monarchy, the Second Republic and the Second Empire under Napoleon III. His subjects were the ruling elite.
This lecture will look at these portraits in oil and the preliminary pencil sketches.
Thursday, April 20, 2023
5:30 – 7:00 p.m.