Class Registration
SB-08-22 Ceramic Glazing for Teens with James Schwarz
Description: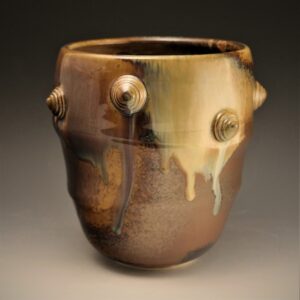 CERAMIC GLAZING FOR TEENS with James Schwarz
In this workshop, students will learn the basics of glazing ceramic bisque-ware. They will get an introduction to types of firing, witness cones, firing temperatures, surface preparation, glaze application, wax resist techniques, and the continuation of design through the glazing process.  Students will glaze their pieces and once fired they will be available for pickup. Bring your creativity!
**Masks are no longer required in classes but are encouraged for those who feel most comfortable continuing to wear them. 
Ages: 12 - 17
Saturday, May 21, 2022 | 10:00 am - 2:00  pm | 1 Session
Class Fee: $50
Materials Fee: $30