Class Registration
LD-17-19 Drawing Realistic Portraits with Ludmila Demich
Description: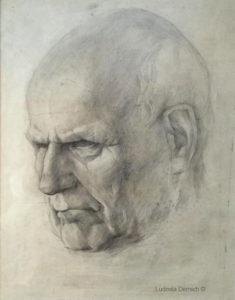 DRAWING REALISTIC PORTRAITS with Ludmila Demich
The focus of this class will be learning how to draw a portrait. Students will get introduced to and familiar with concepts like: composition, structural approach, proportions of the head and position of the head. As well as building value, light and shadow and defining features of the face.
.
This class is for beginners.
Thursdays  |  1:00 - 4:00 pm  |  October 31 - December 19, 2019 (no class 11/29)  |  7 Sessions  |  $245