Class Registration
DW-50-19 Ceramics: Building a Body of Work with Danielle Wood
Description: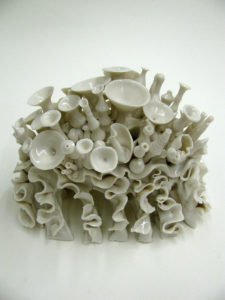 CERAMICS: BUILDING A BODY OF WORK with Danielle Wood
In this course, students will explore building a body of work in ceramics. Students will have the opportunity to explore forms, conceptual themes, and composition in the collection of work they have made as well as learning new techniques in class.
Read More >>
Skill Level: Intermediate to Advanced 
Clay Request: *If clay is not requested it will be assumed that no clay is needed.
Wednesdays  |  1:00-4:00 pm  |  October 30 - December 18, 2019 |  8 sessions  |  Class fee: $280  |  Materials fee:  $15 studio fee (required) and $15 for clay (optional)