Class Registration
BB-16-19 Oil and Cold Wax Medium with Barbara Bagan
Description: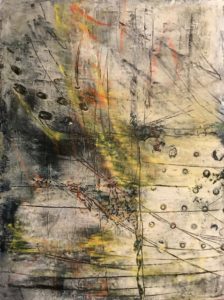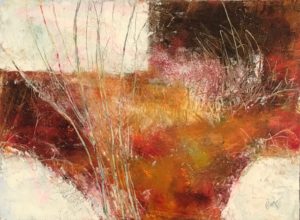 OIL AND COLD WAX MEDIUM: An Introduction and Way Beyond with Barbara Bagan
This class is for beginners as well as those who have some experience with oil and cold wax.
Participants will explore a variety of substrates/surfaces including oil paper, Mutilmedia Art Board, and cradled boards. Essential tools and various techniques for "mark-making" and scraping will be demonstrated. Students will learn how to add collage, stencils, and other materials to the oil and cold wax piece. In addition, we will discuss steps to finishing the final piece—to mat and frame or mount, to wax or varnish, to paint, varnish, or wax the sides of the board.
In this class we will play, experiment, and create endless opportunities for "happy accidents" which occur almost effortlessly when oil and cold wax are combined.
Barbara Bagan is an experienced and knowledgeable instructor.  She is a member of several local art organizations, has taught university and studio courses, as well as designed and conducted various expressive art programs and workshops.  After recently retiring as Professor in Charge of Expressive Arts Therapy at Ottawa University in Phoenix, she is now focusing her time on her art and teaching.  She exhibits locally and nationally and locally and has garnered awards and recognition for her watercolors, acrylics, alcohol inks, and pastels.
Fridays | September 13 - October 4, 2019 | 1:00 p.m. - 4:00 pm | 4 sessions | $140