Make plans now to attend one of Arizona's premiere arts festivals!
Formerly Sunday @ Shemer, this event has been held for over 35 years at one of the most historic sites in Phoenix, the Shemer Art Center!
This annual event will be held Saturday and Sunday, November 5 & 6, 2022, from 10 a.m. – to 4 p.m. just in time to kick-off holiday shopping!
ADMISSION:  FREE!
ARIZONA ARTISTS SELECTED TO PARTICIPATE IN THIS YEAR'S EVENT:  
Alene Geed, Ann-Maries Graves, Caroline Yeryomenko, Cindy Snider, Dave Hanson, Elliott Everson, Evelyn Gholson, Gabrielle Koza, Gerri Dames, Gracie Myers, Hristi Wilbur, Joey Morgan, John Erwin, John Tzelpis, Jules Gissler, Julius Forzano, Kathie Henderson, Kristen Mickelson, Liz Kally, Mary Delmege, Michelle Rodeman, Nancy Ruby, Olivia Thomas, Richard Bauer, Robbie Hopwood, Robert McLeod, Rupali Holmes, Suzy Schuman, Terry Graves and Velma Barder.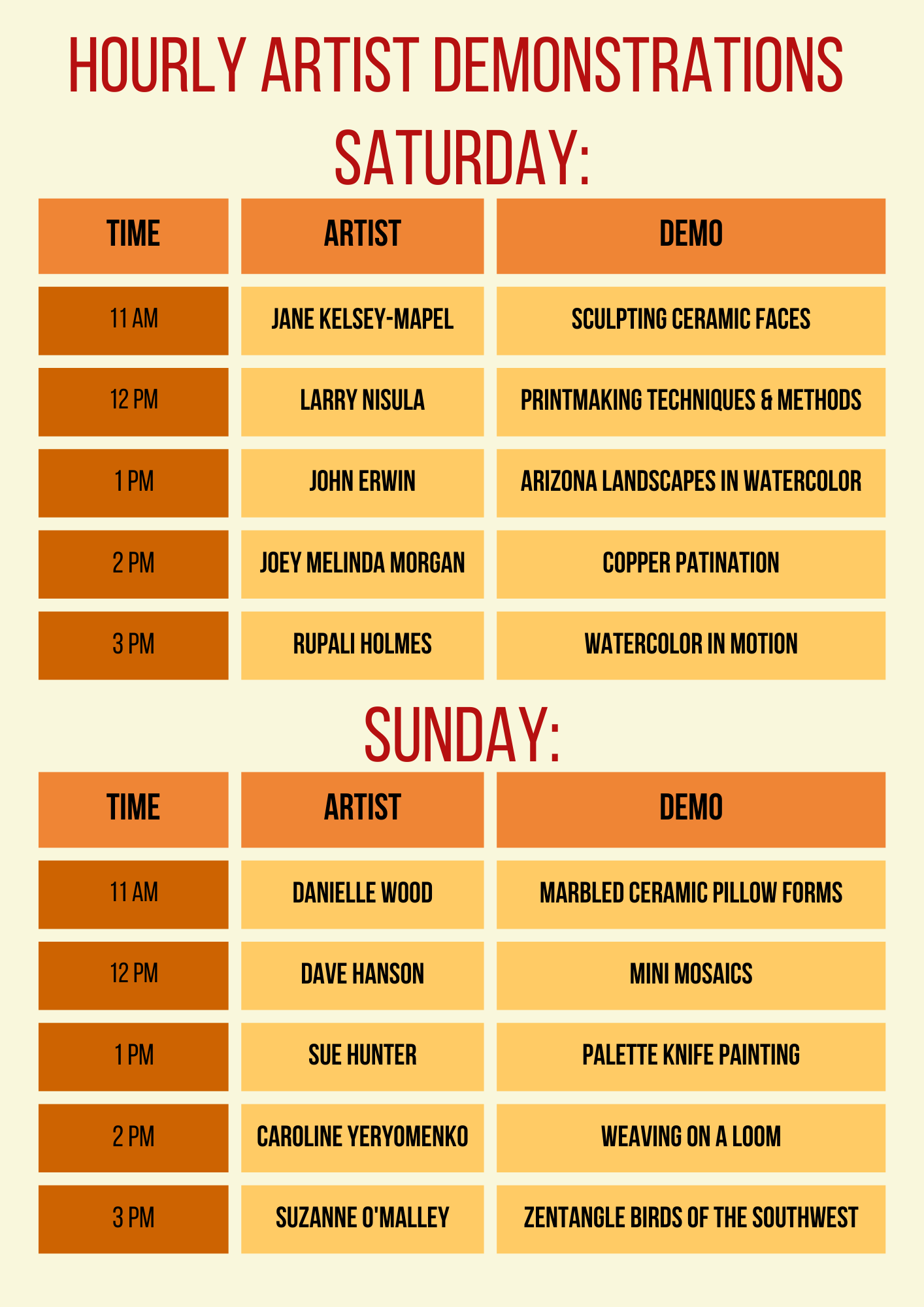 ---
$5 Kids Zone Art Activities:
Saturday
10 a.m. – 1 p.m.        Snake Coil Pots, Arizona Frames, Character Rocks with Turner Davis, and Cactus Sculptures
1 – 4 p.m.    Camelback Mountain Relief Printing with Larry Nisula, Arizona Frames, Painted Rocks, and Cactus Sculptures
Sunday
10 a.m. – 1 p.m.        Paper Lizards, Watercolor Silhouettes, STEAM Art Lab with Luke Ramsey, and Arizona Frames.
1 – 4 p.m.     Paper Lizards, Watercolor Silhouettes, Crayon and Watercolor Resist Cactus Paintings, and Arizona Frames.
Plus Jessie, the Rough-and-Tumble Cowgirl from Toy Story, will be here doing Face Painting,
Saturday from 12-2:00 p.m. and Sunday from 12:00 – 2:30 p.m.
THE FIRST 50 KIDS EACH DAY GET IN FREE!
Sponsored by Richard Ross, Arcadia-based financial advisor
---
Featured Business Vendor:
---
Food Vendors: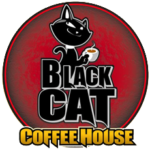 Established in 2011, Black Cat Coffee House is located in the Arcadia Towne Center Plaza. The owners have strived to provide quality coffee and a relaxed, aesthetic atmosphere. "It is our mission to provide the community with quality coffee and treats from here in the Valley."
After 12 years of cooking in Rome, Pizzaiolo Oualid Ferhati brings authentic wood-fired pizza napoletana, fresh pasta, salad, and dessert to the Phoenix area. All food is made from scratch using the freshest, highest quality ingredients.
Since 1984 the Shemer Art Center has supported and showcased Arizona artists.  This two-day event gives us the opportunity to showcase emerging and established artists from all across the state, and further display the talent we have here in Arizona. Plus the free admission allows all families to attend!
For more information about the Shemer Arizona Arts Festival or the Shemer Art Center, located at 5005 E. Camelback Road, Phoenix, AZ 85018, call (602) 262-4727 or email info@shemerartcenter.org.