Class Registration
AL-01 Qigong for Creative Flow
Description: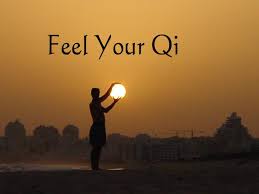 QIGONG FOR CREATIVE FLOW with Ambre Leffler
This class teaches focused breathing with slow, gentle movements to give your qi (energy) movement.  Students of Qigong will find themselves more connected to their inner creative being.
Qigong is two parts: qi or chi (energy) and gong (to move).  Students will learn techniques of tapping, breathing, slow movement, and meditation to gather energy back to the inner self.  Spending repeated time with a focus on energy flow has healing, calming and energizing benefits.  Best of all for artists is that they will leave ready to use their creative energy!
Ambre has been teaching energy work since 2012 and has brought Breath Qigong Yoga and Tai Chi to local support groups, assisted living centers, and veterans with PTSD.
This is a class for all abilities: movements can be done in standing or sitting postures.  Class will be meeting outside at the Shemer, either on the lawn or on one of the patios.  Dress appropriately.
Students will benefit most from practicing regularly.  Sign up for the full 7 week session at a greatly reduced rate or drop in on occasion for a rate of $20 per session.
Saturdays, 8:30-9:30am  | October 7 - November 18, 2017 | 7 sessions
Class fee: $87.50
Drop in rate: $20/day