Class Registration
WW-09 Wine and Watercolor at the Shemer with John Erwin
Description: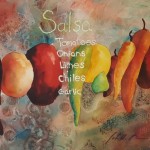 Wine and Watercolor at the Shemer with John Erwin
Join us for a fun night of watercolor painting with John Erwin.  Be surprised what you can learn in just a few creative hours.  Enjoy a lighthearted atmosphere while learning something new. You will leave with a beautiful completed painting.
Each month you will be introduced to the techniques of watercolor painting.  Learn the basics as well as some advanced techniques of watercolor painting during this fun-filled event.  All supplies will be provided.  Only a  willingness to try something new is required.
Appetizers and beverages will be provided.  Space is limited so reserve your spot now for this month's Wine and Watercolor at the Shemer!
All Levels
Thursday 6:00-8:30 pm | November 16, 2017 | 1 session
$15.