Class Registration
ART HISTORY LECTURES- Nicolai Fechin
Description:
Nicolai Fechin
1881-1955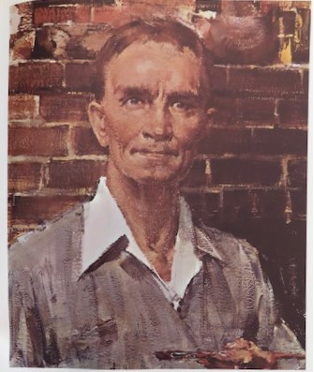 Self-Portrait, oil,
National Cowboy Hall of Fame, Oklahoma City
Fechin is a Russian-American artist known for his superb portrayals of American Indians and pioneers in Taos, New Mexico.  In 1921 he and his family were rescued from the famine of 1921 in Russia and sent to the New York, where he contracted tuberculosis and was advised to find a drier climate.  They moved to Taos and joined the Art Colony there from 1926-1934.  This lecture will concentrate on the portraits and landscapes done in Taos.  Fechin's last 20 years were spent traveling abroad and in Santa Monica, CA where he produced more exotic portraits and charcoal drawings.
Thursday, January 19, 2023
5:30 – 7:00 p.m.