Class Registration
ART HISTORY LECTURES- Faith Ringgold
Description:
Faith Ringgold
American People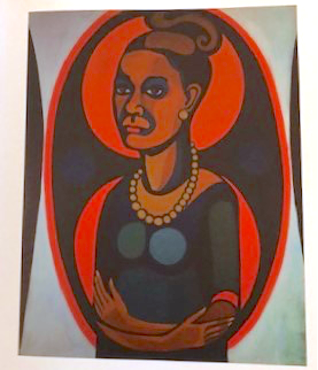 Self-Portrait, 1965, oil on canvas, Brooklyn Museum
Faith Ringgold is long-overdue for fame after her defiance of art-world fashion, her fidelity to figurative art, and her masterful originality.  Her paintings, quilts and soft sculptures draw on African Art, Impressionism, and Cubism, which she employs to express the racism in everyday life.  In her Black Light Series, she experiments with dark colors (without white) to paint black skin, copying techniques used in many African Cultures.  In 1980 she switched from oil on canvas to narrative quilts with painted fabrics. This craft was handed down to her by her mother, grandmother, and great grandmother.  She expresses herself without bitterness, looking towards a communication of hearts and minds within and between cultural and racial divisions.
Thursday, October 20, 2022
5:30 – 7:00 p.m.