Class Registration
DW-56-20 Exploring a Body of Work in Ceramics with Danielle Wood
Description: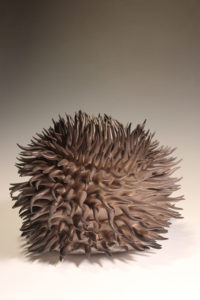 EXPLORING A BODY OF WORK IN CERAMICS with Danielle Wood
In this class, students will have the opportunity to build a body of work in the medium of ceramics. Students will learn the building blocks of clay in regards to sculpture. Including techniques such as coiling, pinch pots, slab work, drape/slump, and press molds.
Read More >>
Skill Level: All Levels
Clay Request: *If clay is not requested it will be assumed that no clay is needed.
Wednesdays  |  1:00-4:00 pm  |  January 8 - February 19, 2020 |  7 sessions  |  Class fee: $245  |  Materials fee:  $15 studio fee (required) and $30 for clay (optional)