Class Registration
DW-55-20 Open Studio: Handbuilding & Wheel Throwing with Danielle Wood
Description: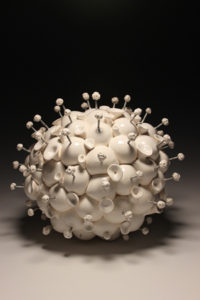 Open Studio: Handbuilding & Wheel Throwing with Danielle Wood
In this course, students will have the opportunity to explore the fundamental skills of handbuilding including coiling, pinch pots, slab work, slump, drape, and press molds. Students will also have the opportunity to do wheel throwing and learn how to refine their cups, bowls, lidded vessels, plates and much more.
Skill Level: Intermediate to Advanced 
Clay Request: *If clay is not requested it will be assumed that no clay is needed.
Tuesdays  |  6:00 - 9:00 pm  |  

January 7 - February 18, 2020 |  7 sessions  |  

Class fee: $245

 |

Studio Fee: $15 (required) and $30 for clay (optional), bring to first day of class