Class Registration
DW-52-19 Carved & Embossed Illuminated Ceramics with Danielle Wood
Description: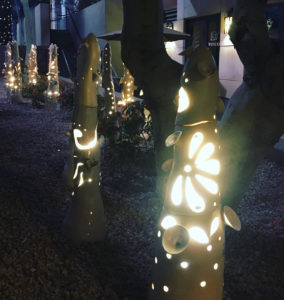 CARVED & EMBOSSED ILLUMINATED CERAMICS with Danielle Wood
In this class, students will learn how to use carving and sgraffito to accent their ceramic work. There will be demos offered in the process of using layered slips in adding to the adornment of their work. The slips will be used for texture and the sgraffito process.
Skill Level: Intermediate to Advanced 
Clay Request: *If clay is not requested it will be assumed that no clay is needed.
Wednesdays  |  6:00 - 9:00 pm  |  

November 20 - December 18, 2019 (no class 11/27) |  4 sessions  |  

Class fee: $140

 |  

Materials fee:  $15 studio fee and $35 for white porcelain clay