Class Registration
LD-16-19 Pastels: Vibrancy and Luminosity with Ludmila Demich
Description: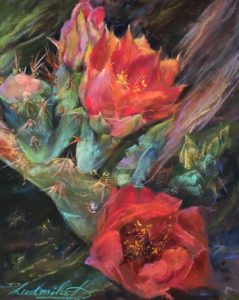 PASTELS: VIBRANCY AND LUMINOSITY with Ludmila Demich
Pastel is situated on the edge between drawing and painting, unitedly combining a line and color together.
Learn how to capture vibrancy and luminosity using pastel as a medium.
Prepare yourself to work not just with your own projects but to have some useful exercises for your future projects.
Thursdays  |  9:30 - 12:30 pm  |  October 31 - December 19, 2019 (no class 11/29)  |  7 Sessions  |  $245