Class Registration
DW-45-19 Building a Body of Work with Handbuilding & Wheel-Throwing with Danielle Wood
Description: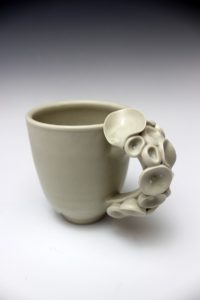 BUILDING A BODY OF WORK WITH HANDBUILDING & WHEEL-THROWING with Danielle Wood
In this class, students will have the opportunity to build a body of work in handbuilding, wheel-throwing or both. The class will be an open studio environment, where students are encouraged to come with ideas and in-process work. There will also be demonstrations that offer new techniques for students to consider. These techniques can be applied to the works in-progress, and also be used catalyst for pushing a body of work in new directions. Handbuilding techniques such as slab work, coiling, press molds, slump/drape molds, pinch pots will be explored. Wheel-throwing techniques will also be explored. For example, methods for throwing cups, bowls, vases, lidded vessels, and using thrown parts sculpturally to apply to hand-built forms. Students should bring their creativity and a sketchbook!
Clay Request:
*If clay is not requested it will be assumed that no clay is needed.
Some Ceramics Experience Encouraged 
Wednesdays  |  6:00 - 9:00 pm
July 31 - August 28, 2019  |  5 sessions
Class fee: $175
Materials fee:  $15 for glazes (required) and $15 for clay (optional)