Class Registration
AJ-91-19 Pottery Open Studio with Alan Jones
Description: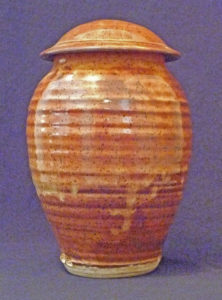 POTTERY OPEN STUDIO with Alan Jones
If you want to work on current projects yet expand your ceramic abilities, this is the class for you.  Alan Jones is a Phoenix icon.  He has been a professional ceramic artist for decades, generously sharing his knowledge and skill through his teaching.
[read more="Read More >>" less="Read Less"]
In this class, Alan will help you take your work to the next level.  No matter what your skill level Alan will guide your explorations so that your work improves.
[/read]
Open to all levels
Mondays | 6:00-9:00 pm | September 9 - October 21, 2019 | 7 sessions  | $245, plus Materials Fee: $15 for glazes (required) and $15 for clay (optional)