Class Registration
AJ-89-19 Pit-Fired Effects on Ceramics with Alan Jones
Description: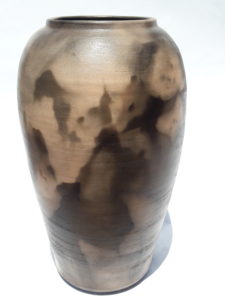 PIT-FIRED EFFECTS ON CERAMICS with Alan Jones
In this workshop students will learn how to add a pit-fired look to their ceramic works of art using an electric kiln. Demonstrations will include different techniques that add smokey effects to pottery using various items including newspaper, aluminum foil, spray paint and dried oxides.
Students will be supplied with one bisque-fired pot each, and a selection of additional pots will be available for purchase.
No experience required
Saturday May 18, 2019 | 10:00 - 3:00 pm |1 session | $90