Class Registration
LD-04-19 Drawing Realistic Portraits with Ludmila Demich
Description: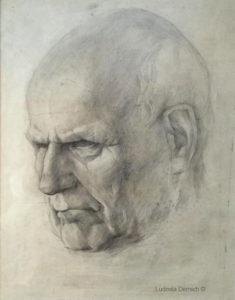 DRAWING REALISTIC PORTRAITS with Ludmila Demich
The focus of this class will be learning how to draw a portrait. Students will get familiar with concepts like: composition, structural approach, proportions of the head and position of the head. As well as building value, light and shadow and defining features of the face.
We will cover everything you will need to know. You will surprise your friends, and yourself with your excellent results!
Thursdays  |  9:30 - 12:30 pm 
January 10 - February 28, 2019 |  8 Sessions  | $280