Items for Sale!
MOTHER'S DAY SALE!
Acrylic Blocks by Ann Newman
Incredibly vibrant, these acrylic photo blocks are diamond-polished for a crystal clear effect that allows more light to refract on the photo. The result is a luminous 3-D effect. Since they are one-inch thick, they stand on their own with no support required. Picture them on your mom's desk, counter, shelf, or nightstand!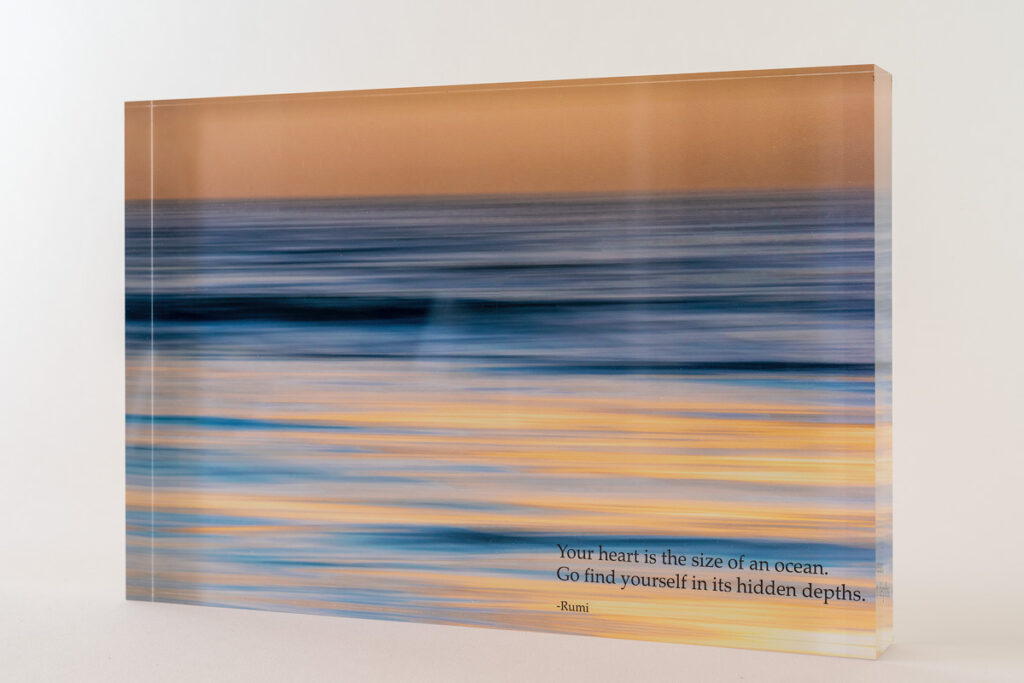 SUNSET IMAGE ACRYLIC BLOCK
Ann Newman
SALE PRICE: $125
Does mom love watching the sunset? Give her the gift of a sunset glow on soft, saltwater swells. A very slow shutter speed softens the waves and gives a soothing effect. Rumi's quote fits the reflective scene so well.
Quote: "Your heart is the size of an ocean. Go find yourself in its hidden depths." Rumi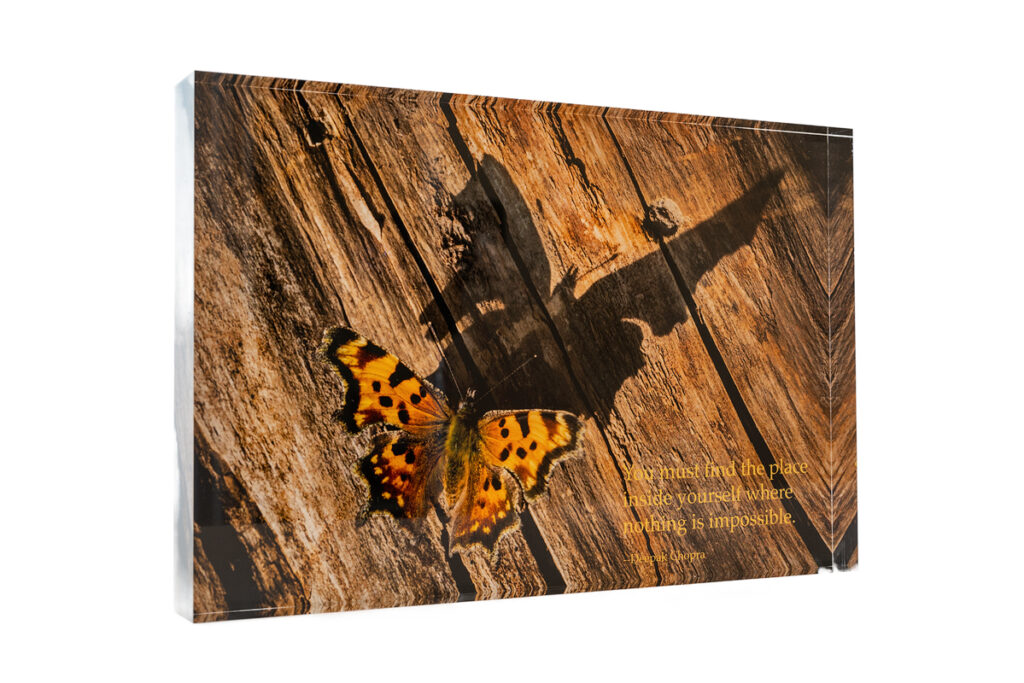 BUTTERFLY IMAGE ACRYLIC BLOCK
Ann Newman
SALE PRICE: $125
Taken during a hike in Montana, this log featured three butterflies slowly opening and closing their wings. A lesson in patience! A further study later of these photos revealed the symbolism of the butterfly's shadow looking larger than the butterfly itself!
Quote: "You must find the place inside yourself where nothing is impossible." Deepak Chopra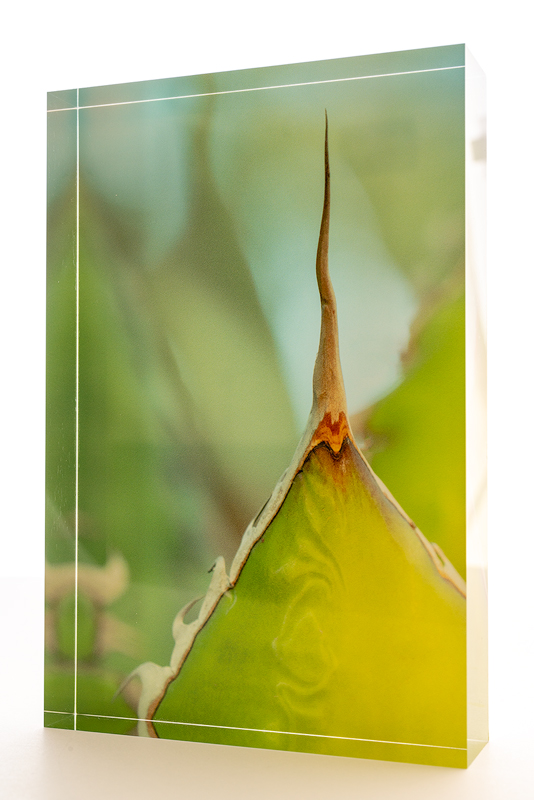 CACTUS IMAGE ACRYLIC BLOCK
Ann Newman
SALE PRICE: $75
Taken on a cloudy, threatening morning in Phoenix at Desert Botanic Gardens. Anticipating photographing hummingbirds, the lack of sun reduced how many flowers were opens and therefore, very few hummingbirds were flitting about. But along a pathway the landscape lights shined just right on this agave to show off the design on its paddle, which resembled an "okay" sign. A once-in-a-lifetime shot and a great gift for a southwest lover to say "everything is OK!"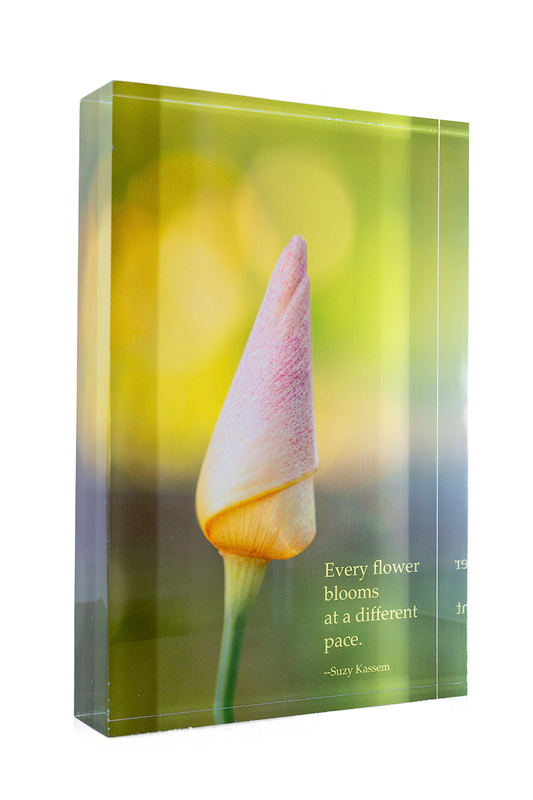 POPPY IMAGE ACRYLIC BLOCK
Ann Newman
SALE PRICE: $75
Out in the desert near Saguaro Lake there are so many poppies! Generally, you see a lot of beautiful pictures of them in their vibrant orange bloom. This one seemed to be waiting, taking its time, not pressed to be one with the crowd. If you are looking for a gift for the person that beats to their own drum and unique timing, they'll love this!
Quote: "Every flower blooms at a different pace." Suzy Kassem