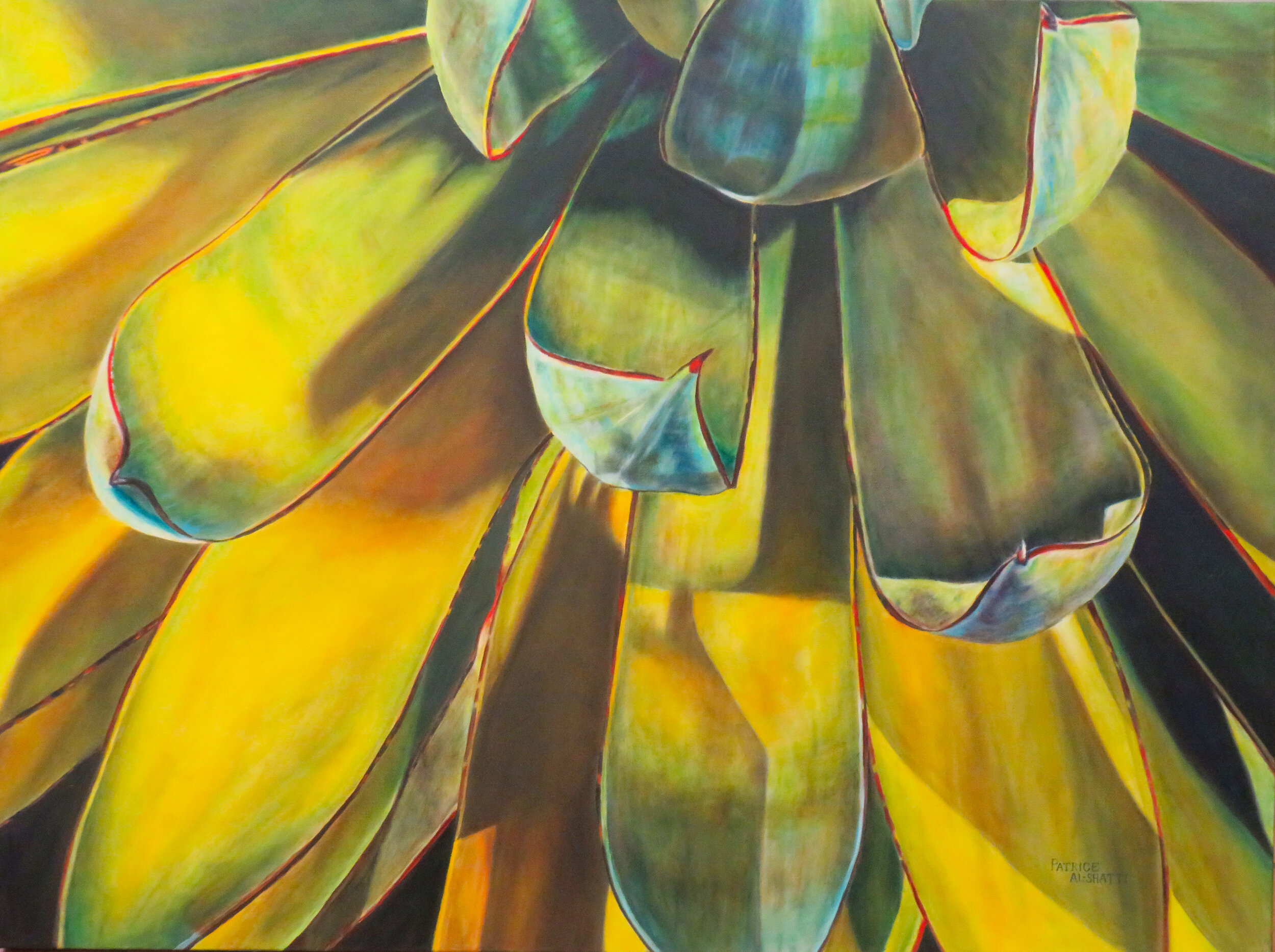 REALISM BASICS IN OILS with Patrice Al-Shatti
Realism Basics in Oils is a series of four classes that will teach students the skills necessary to create an oil painting of contemporary realism using updated variations of the underpainting and glazing techniques used by historic masters like Vermeer.  It is an accessible step-by-step approach that allows the artist to separate the application of color, value, shape, and edge quality and is perfect for those who either have struggled to feel satisfied with looser styles of painting or simply yearn to create their own luminous, realistic masterpiece. The class is divided into four sequential parts and students are strongly encouraged to take the classes sequentially for the best experience.
PART I: SURFACE PREPARATION | August 26, 2023 | 10 am 2 pm
Students will learn the careful preparation of a hardboard panel to create a surface that is both smooth but with tooth to capture oil paint. Along with the instructor students will review options for and application of a toning layer, known as the imprimatura, and use of Liquin, a modern drying agent, in this process. Then students will learn the grid transfer method of moving their chosen drawing onto the panel and, historic tools for compositional excellence, studio safety with oil paints and solvents, and a review of materials.
PART II: THE POWER OF UNDERPAINTING |September 2, 2023 | 10 am-3 pm
Students will learn how to create a closed grisaille, or underpainting. The underpainting is the magical layer that allows the artist to focus on shape, edge, and value and can be the bones of a realistic painting. It also greatly simplifies the painting process by breaking it down into manageable steps. Students will learn how various types of underpaintings impact the feeling of the final work and how to mix their own blacks for richness and complexity, offering them a repertoire of options as they move forward to create their own works of contemporary realism.
PART III: GLAZING FOR LUMINOSITY | September 9, 2023 | 10 am-3 pm
Using transparent oil paints and Liquin to speed drying, this class will explore the art of glazing for color, depth, and luminosity. Applied to a dry underpainting, layered glazes bring extraordinary vibrance to contemporary realistic artworks. Students will learn about necessary supplies and techniques and gain practice as they glaze the piece they underpainted in Session III.
PART IV: FINISHING YOUR PIECE | September 16, 2023 | 10 am- 1 pm
Students will learn how to take their painting from good to great through the careful evaluation and correction of value range, color correction, application of highlights, and a simple method of varnishing.
Saturdays | August 26, 2023 | 10 am 2 pm | September 2 & September 9, 2023 | 10 am-3 pm | September 16, 2023 | 10 am- 1 pm | 4 sessions | $215
August 26, 2023 - September 16, 2023




10:00 am - 2:00 pm