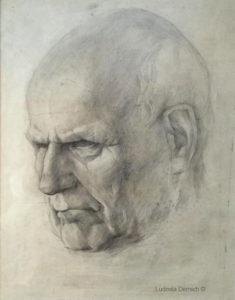 DRAWING REALISTIC PORTRAITS with Ludmila Demich
The focus of this class will be learning how to draw a portrait. Students will be introduced to and familiarized with concepts like: composition, structural approach, proportions of the head and position of the head. As well as building value, light and shadow and defining features of the face.
Everything a student needs to know about drawing a realistic portrait will be covered. Students will surprise friends, and themselves with excellent results!
This class is for all levels.
Wednesdays, January 10 – February 21, 2023 | 1:00pm-4:00pm  | 7 Sessions  |  $265
January 10, 2024 - February 21, 2024




1:00 pm - 4:00 pm