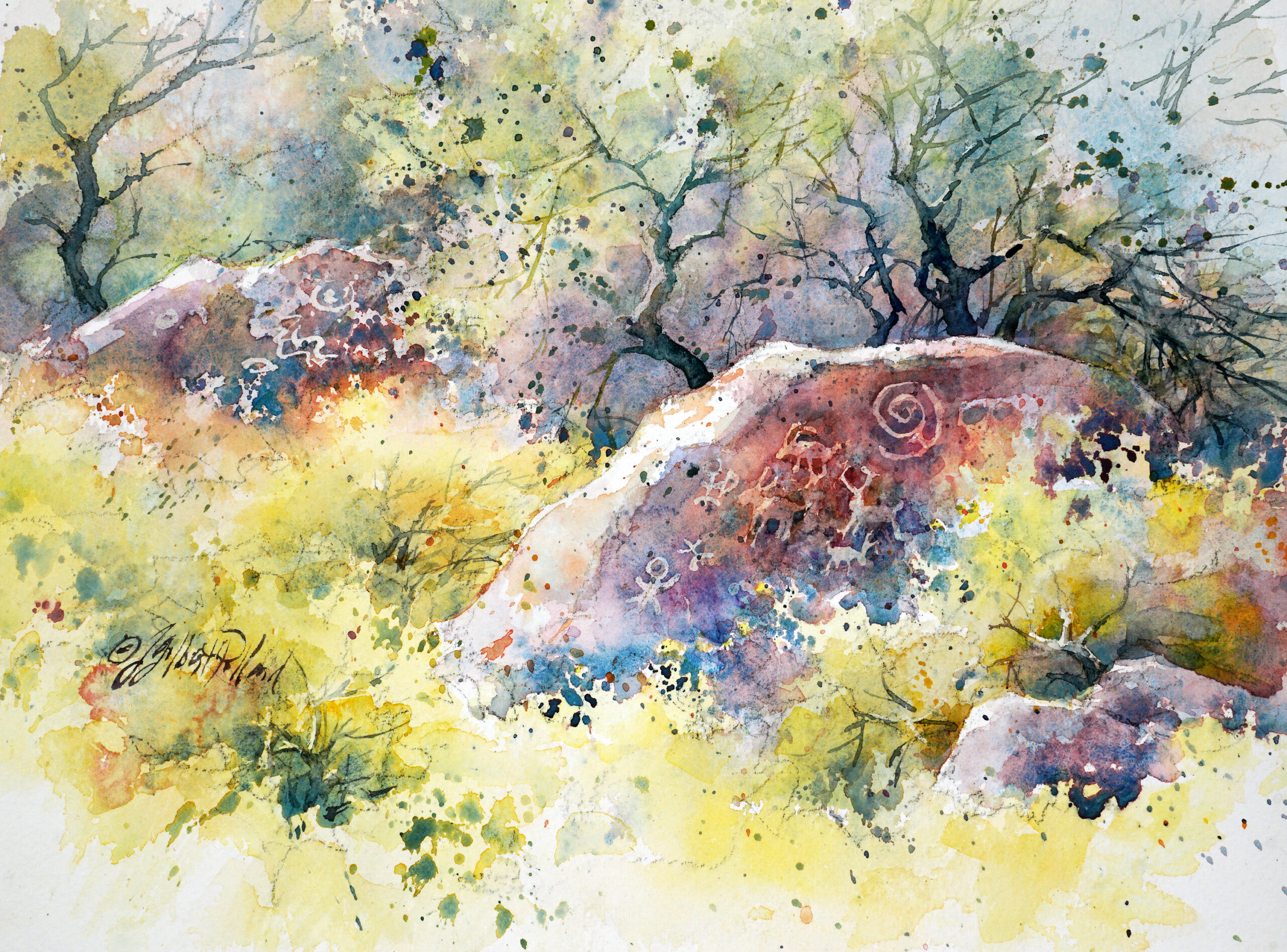 VIRTUAL CLASS – Watercolor Unleashed: Focus on Foliage, Branches and Twigs with Julie Gilbert Pollard
In this virtual class students will learn to paint foliage. Lessons will focus on learning multiple methods for painting foliage and branches and students will learn to create depth in a landscape.
Techniques taught in this class will include creating a "Painterly Realism," a loose approach to painting rather than "copying" a photo. Students will practice creating a composition, drawing, and using a simplified color theory. In addition students will enjoy negative-painting lessons and exercises.
There will be demos and instruction at all levels, with critique. Reference photos will be supplied, or students may use their own. Class time will be structured, yet open enough to accommodate the artistic spirit within us all. All levels are welcome and encouraged to attend. The only prerequisite is an attitude of joy in the act of painting!
All Levels | Tuesdays 1:00 – 4:00 pm | October 10 – November 7, 2023 | No Class October 31 | 4 sessions |  $150
October 10, 2023 - November 7, 2023




1:00 pm - 4:00 pm