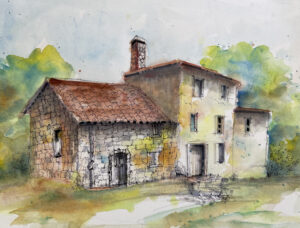 URBAN SKETCHING  with John Erwin
In this class, students will learn the basics of urban sketching, including how to use their photos as sketch materials to create a personal sketchbook.This class will cover perspective, sketching, and design.
Students will also learn how apply color to sketches. There will be an emphasis on landscape and architecture. Students are encouraged to come and have fun turning their photos into lasting sketch memories.
All Levels
Fridays, 9:30 am-12:30 pm | January 12 – February 23, 2024  | No class January 19 | 5 sessions  |  $190
January 12, 2024 - February 23, 2024




9:30 am - 12:30 pm