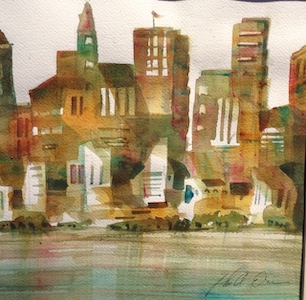 WATERCOLOR BASICS with John Erwin
Watercolor can be elusive and challenging.  John Erwin instructs in a way that creates successful paintings.
In this class you will learn the basics of color and design to create well balanced paintings.John will instruct on how to start and complete a painting.
Each week you will build techniques and skills to guide you into more complex, finished paintings.
For beginning watercolor students
Tuesdays, 9:30 am – 12:30 pm  |  January 9 – February 20, 2024 | No Class Jan 23 | 6 sessions   |  $225
January 9, 2024 - February 20, 2024




9:30 am - 12:30 pm