Titian and the High Renaissance
in the Republic of Venice, 15th and 16th Centuries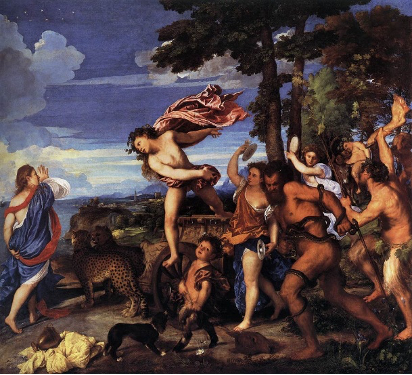 Titian, Bacchus and Ariadne, 1522-25, oil on canvas,
National Gallery, London
This lecture will begin with a quick exploration of Venice in the 15th and 16th centuries and of Jacopo d'Antonio Sansovino, the architect who renewed the city of Venice. 
A discussion will follow of the flourishing artists' colony, which included artists like Antonello da Messina, Gentile and Giovanni Bellini, and Giorgione.  In the Venetian school, Titian stands out by himself.  But the lecture will not neglect his legacy and successors,  Tintoretto and Veronese.
Thursday, November 16, 2023
5:30 – 7:00 p.m.
October 19, 2023




5:30 pm - 7:00 pm